Welcome to Today's Thrifty Treasures hosted by the fabulous Rhoda at Southern Hospitality . Thank you Rhoda for hosting!
I love seeing all the fabulous finds that clever thrifters have scored...don't you?! Grap a cup of java or tea and pop over to Rhoda's to see her fablous finds and use her handy list to pop over to the other participants blogs. The link to Rhoda's post is at the bottom of this post. (I want you to see mine before you go!) lol
Today I have only a tiny $1.75 installment to share. I found these at the Salvation Army. I've been looking for a set of birdie salt and pepper shakers for some time. I particularly want a pair in white porcelain. These aren't white but they sang out to me.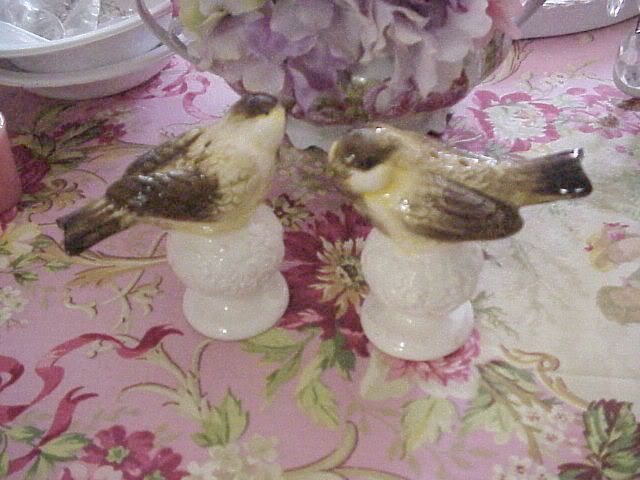 They made a sneak preview at my debut for Table Scape Thursday , hosted by Susan at Between Naps on the Porch.
Now, last week I showed you this cute litte pot I picked up at the thrift store...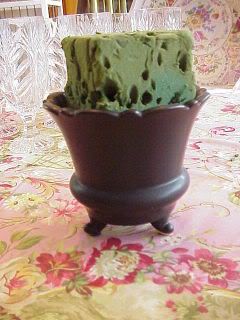 It was screaming out for a makeover. Here it is all primed and ready to get some color. So far so good.
After it dried I painted it aqua...not so good. Then sage green, nope...then pink....nope...then, finally, I settled on a color. Which color did I settle on? Well, you have to wait until next monday! *cheeky grin*

Thanks for stopping by! Remember, comments are greatly appreciated but not mandatory!

Now pop over to Rhoda's Today's Thrifting Treasures for more fabulous finds!

Happy week to all!