Happy Pink Saturday! Hope everyone is in the "pink." I certainly am! Big thank you to the wonderful Beverly at How Sweet the Sound for hosting!
Even if you aren't a contributor please do join in the fun. You can view all the other party favors by clicking the link at the bottom of this post. There you will see a list (with links) of all the contributors. Don't be shy...everyone is welcome!
I've been blogging for about 3 weeks now. In short, this is bad, very bad, very very bad. I'm way behind on everything. But I don't care! lol! I've become addicted to blog parties! So many enablers on here *wink*!...that includes you too Mzzz Beverly!
I didn't want to miss out on the fun and since I'm so behind I'm kinda cheating. I hope you don't mind! My "party favors" are a few of my favorite (pink) things in collage form!
Starting with...a few of my (finally) finished mosaics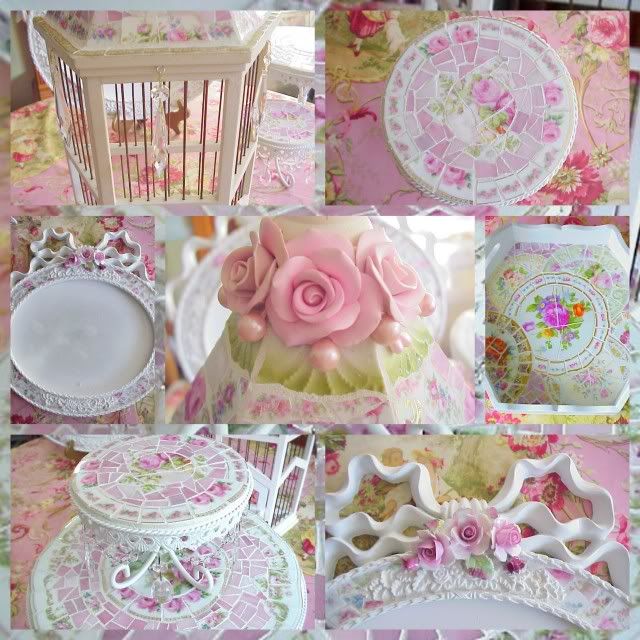 My container garden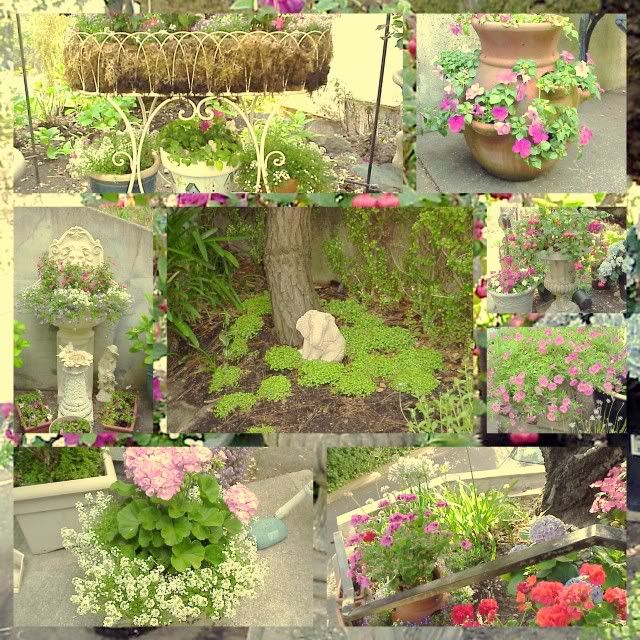 Teapots
And finally...Sweet Cheeks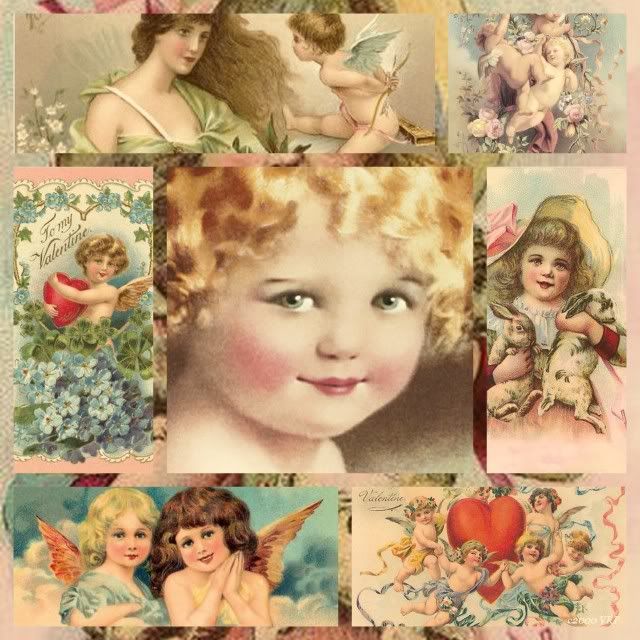 Hope you enjoyed the party favors! Thanks so much for stopping by.
Your comments are always much appreciated but never manadatory!
I'm going to mingle along and see all the other party favors others have posted.
Be sure to say hello to Beverly and view the other post! Here's the link back to Beverly's Pink Saturday.
Enjoy!