Welcome everyone! Thank you to Susan at Between Naps on the Porch for hosting this weekly event!
My contribution this week is not of my own creation, but something I've been trying to do. If you of you have any ideas, please please *fluttering eyelashes* please helppppp! I would like to create this centerpiece for a special dinner.
I probably should have taken pictures of my total failures but I could not face the shame! lol
I have the tall thin glass vases, it's the getting it to look beautiful that I'm have a wee bit of trouble with. The other barrier I hit was that I couldn't find floating candles. I went all over! So if you have any suggestions where I might find some I'd really appreciate it!
I love this look, so shimmery and elegant. I was experimenting with different colors and materials. The white is pretty for weddings, anniversaries, new year's eve, etc. But I wanted to compliment the seasons, I want some color. I love the combination of the flowers and the candles.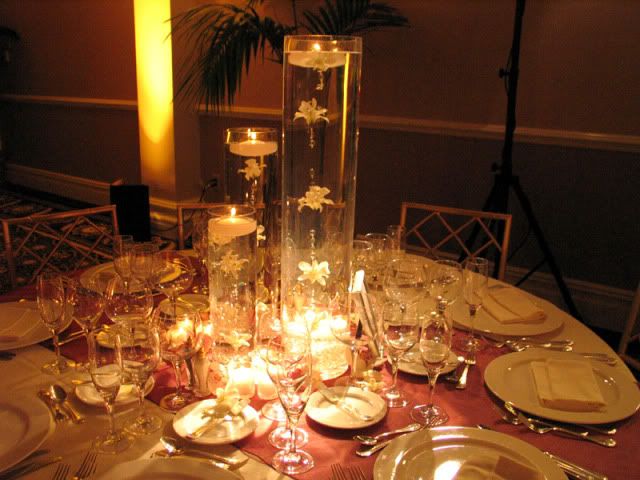 This next one, I love the flowers inside the water, but how on earth do they keep them from floating about and not becoming over saturated with water.
Again, any helpful hints will greatly appreciated!
Thank you for stopping by. Be sure to see all the fabulous tablescapes from the many very talented and clever participants!
Back to Susan's Tablescape Thursday participant's list!
Enjoy!