Hello! So lovely of you stop by! So glad you decided to visit with me! Are you ready for fall?! Moi, not really. We've been enjoying a lovely Indian Summer here in the SF Peninsula. I've been fluttering about seeing all the wonderful project you've been working on! Fabulous!
What have I been up to? Well, I've been working on a number of smaller projects over the past month, from sparkly hearts and wreaths to redoing my wood frames. It's the frames we are going to talk about today.
A few months back I posted that I wanted to redo my living room. I am so over the gaudy gold. I know, I know, some of you out there love it; and I've loved it too....but I am so over it and so into the beauty of silver.
Click here to view the original post of the redo plans
(it will open in new window so you won't lose this page).
I did a mixture of things, I applied silver leaf to one, Rub n Buff on another and spray painted the rest with metallic silver spray paint.
The Before




The After




So much fresher, yes?!

This frame I applied Mona Lisa Silver Leaf....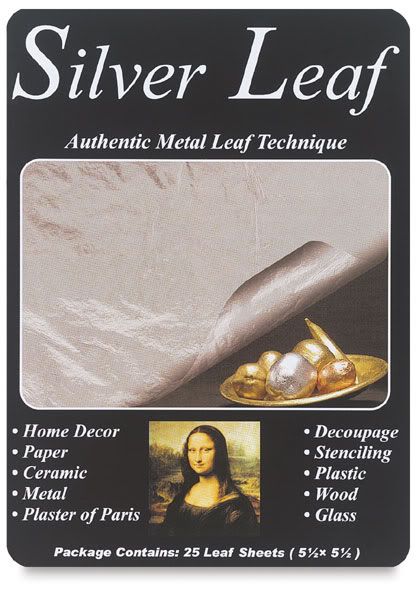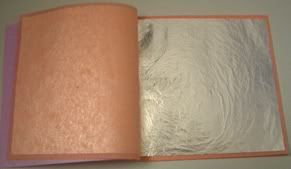 Before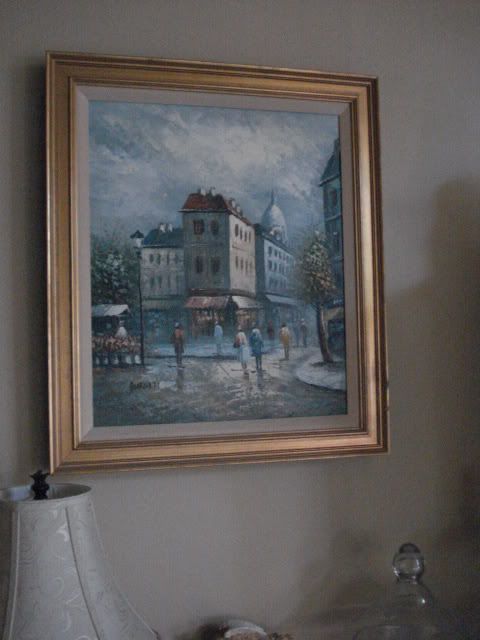 After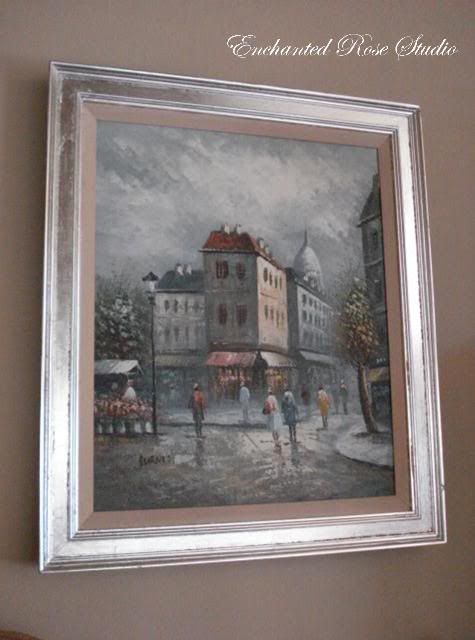 I used Rub n Buff Silver Leaf on this frame....

Before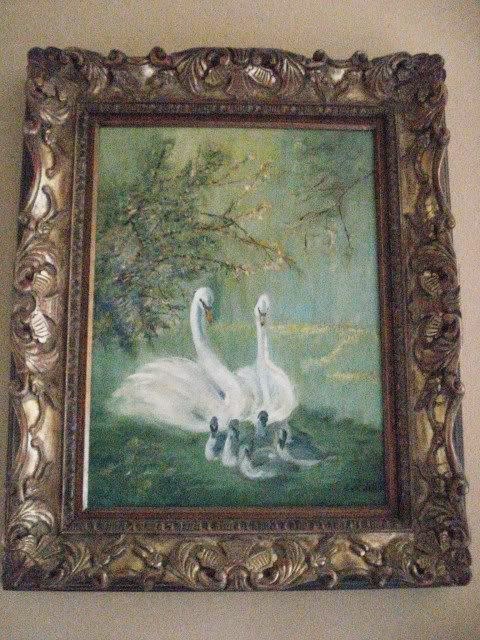 After




I used Rust O'leum Speciality Metallic in Silver on these frames....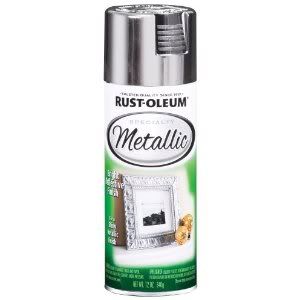 Before...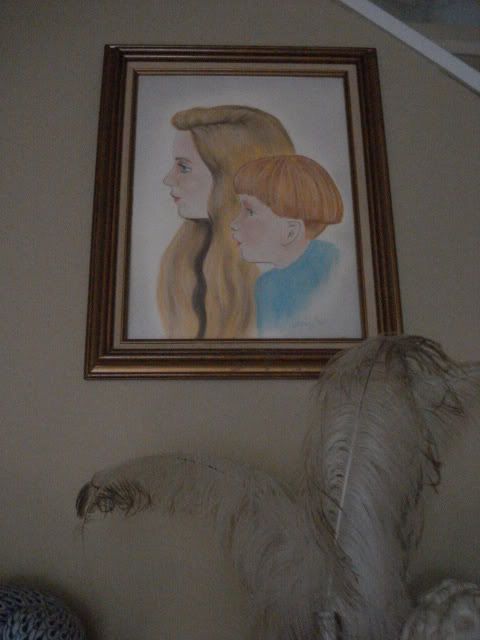 After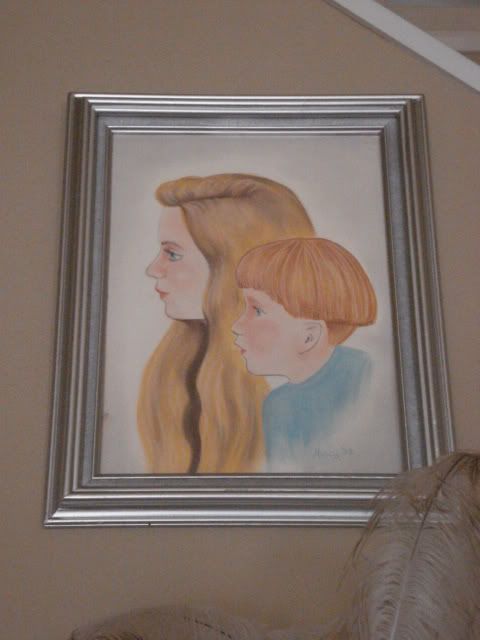 Before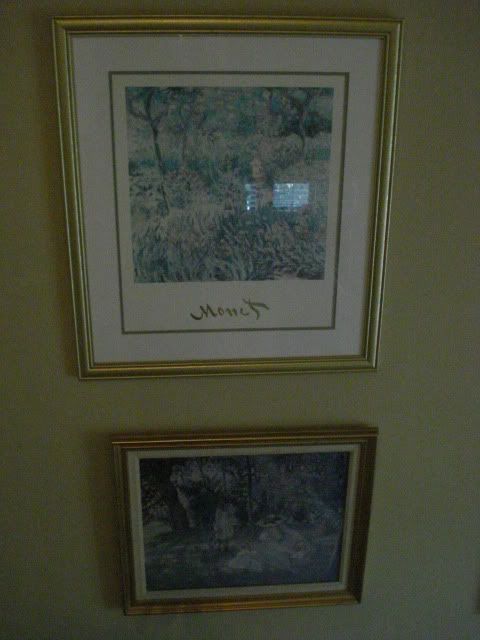 After




Mirror before




Mirror after (the detail really pops!)




No before on this one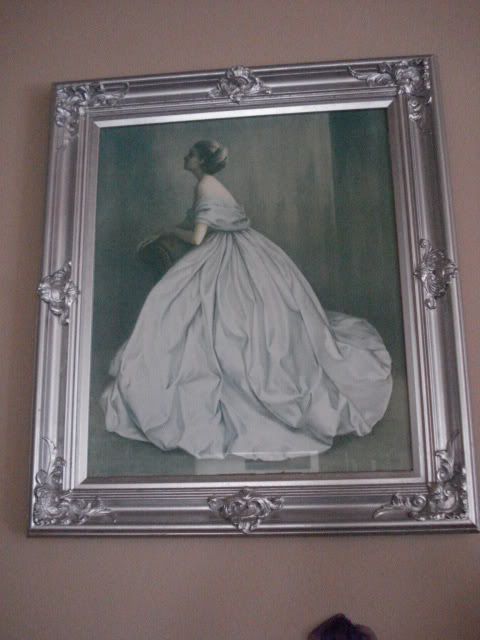 not bad, but after seeing it next to the silver leaf frame, I'm thinking I need to silver leaf it! ha!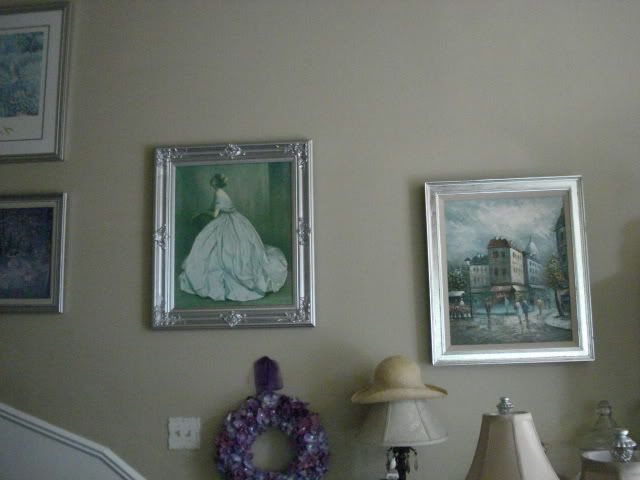 While I was at it, I also sprayed my buffet lamps...




Of course I forgot the before, but they were like this...


PREP WORK:
Prep work was fairly simple. For the spray painting, I covered the face with painters tape and cleaned dirt/dust off the frames and sprayed away!
(that round mirror was spray painted white, more on "it" in future post!)
The silver leafing prep was to clean the frame, apply the sizing, apply the silver leaf sheets, then apply a brush on sealer.
On the Rub n Buff the only prep was cleaning the dust/dirt before applying, then after I sealed it with a paint on sealer that I also use for the silver leaf frame.
In my next post I'll show you a transformation that I'm so thrilled with! I know, I'm a tease! ha!
I'll be around stalking your latest!
Wishing you and yours much love and happiness!
This post linked with the follow fabulous hosts:
My Romantic Home ~ Show n Tell
Chic on a Shoestring Decorating ~ Flaunt It Friday
Life in the Fun Lane ~ Fresh Coat Fridays
Metamorphosis Mondays at Between Naps On The Porch
Cheers!