Happy Pink 4th of July Saturday everyone! Thank you so much to Beverly of How Sweet the Sound for hosting!

Before we begin, I want to wish you and your loved ones a very happy and safe 4th of July!
If you haven't already, be sure to pop over to Beverly's blog, say hello, then visit the other participants to view their pink party favors! I've put a link after my party favor; of course I want you to see mine first! ;-)

My internet connection has been on again off again while comcast was upgrading the cable in our small condo complext. So I've not been online much.
Plus, I've been busy. As some of you know, I've been on the hunt for a china hutch. I am in desperate need for something to house my tchotchkes and tableware.
A few days back, I posted some pictures of 3 different china hutches I found on craigslist. Everyone was so nice to offer their favorite of the three. Here are the photos for those of you who didn't see the post.
First, there was the gorgeous Thomasville china hutch for $299.00. Great piece for an excellent price.
Then a Country French style hutch for $150.00 and a smaller, more budget friendly hutch for $80.00.
So which one did I end up with? First, let me say that the majority of the responses favored the French Country style hutch with the Thomasville coming in 2nd. Did anyone notice the French Country hutch has a pinkish hue to it? So it qualifies for Pink Saturday...yes? lol
Here is what I chose......drum roll please....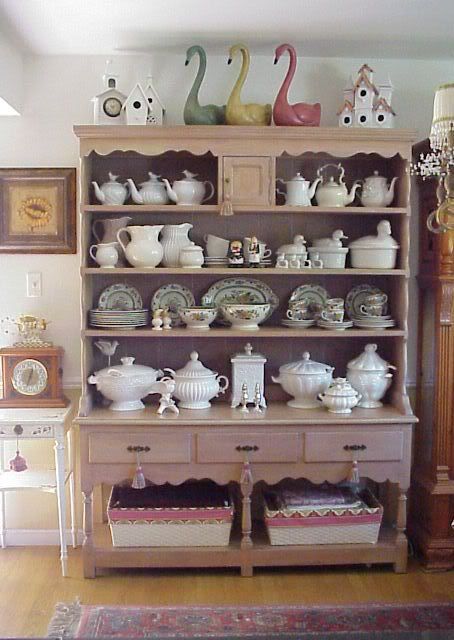 See, lots of pinks! Besides the pink hue of the hutch, there is pink in my wool rug, the baskets, the tassles and even one of the swans is pink! lol
Believe it or not, the bird theme was not intentional...just worked out that way. I think it all started when my sister painted this beautiful painting for me.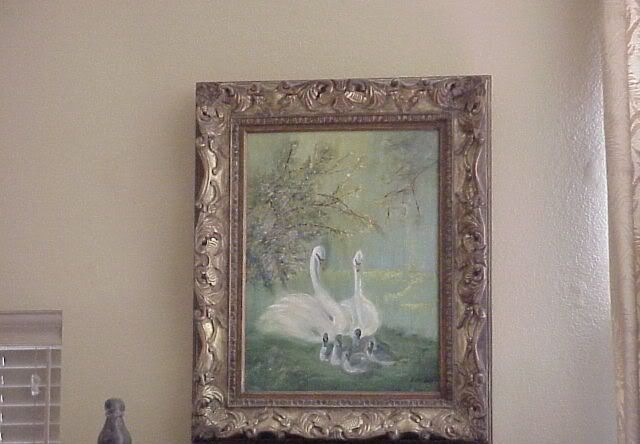 A closer view.....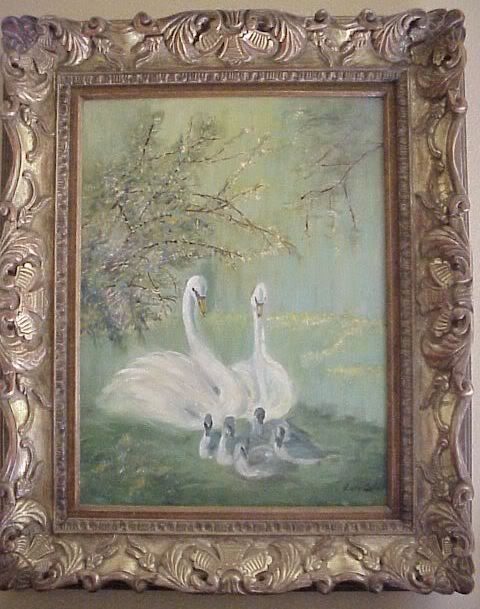 She is so incredibly talented!
As far as painting the hutch; it will have to wait a bit. I have several projects that I must finish before I can start on the hutch. Did you notice the little cubbie door on the top shelf, I already have the applique for it.....
A pretty basket of roses! It was left over from a commission piece I did a couple of years ago. It is a perfect scale for that door front!
The dishes are Villeroy & Boch, Alt Amsterdam. I bought the dishes over 25 years ago. They were originally for everyday use; then they discontinued that pattern so I've been more careful with what is left!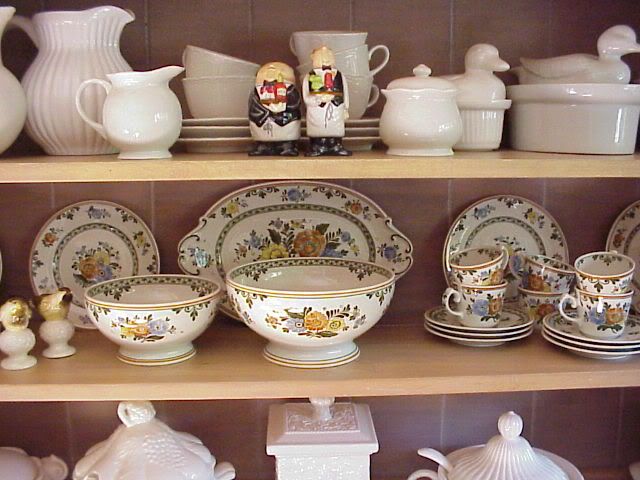 I was disappointed that most of my birdhouses were too tall to fit on the top of the hutch. But I managed to get a few up there. The dining room is under the master bedroom so the ceiling is lower (compared to the high vaulted living room ceiling!)
All in all, I need another one! There were so many things that I was hoping to display but ran out of space. Ain't that always the way!
Happy 4th everyone! Have loads of fun, don't eat too much! Be safe!
Thanks so much for stopping by!
Be sure to pop over to Beverly's Pink Saturday Party and view the other goodies!
Enjoy your weekend!