Happy Pink Saturday everyone! Thank you so much to our fabulous Beverly of
How Sweet the Sound
for hosting!
If you haven't already, do wander over to Beverly's blog and say hello. Get comfy, grab a cuppa and enjoy all the fabulous pinks the other wonderful and clever participants have posted.

I know Thanksgiving is right around the corner, but my mind is on Christmas. So today I am going to share a heart shaped ornament wreath I made. Some of you may have noticed it in my side margin.

Each ornament was wired onto a wire frame. I only used a small dab of glue to hold the shape of the glass pearl garland where needed.

This is my favorite shot.....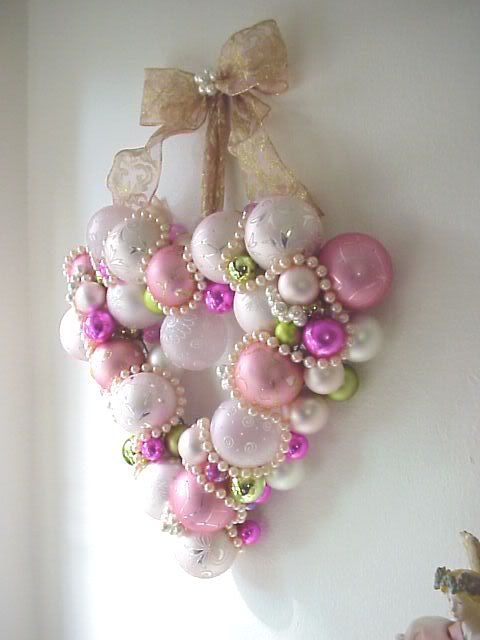 ..a full frontal (ha!)...


some detail.....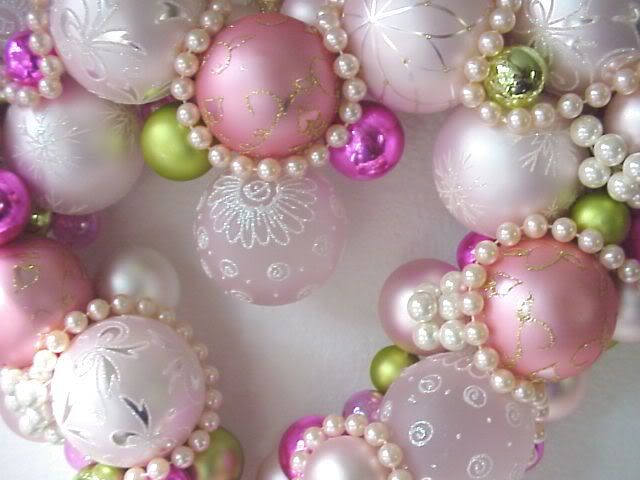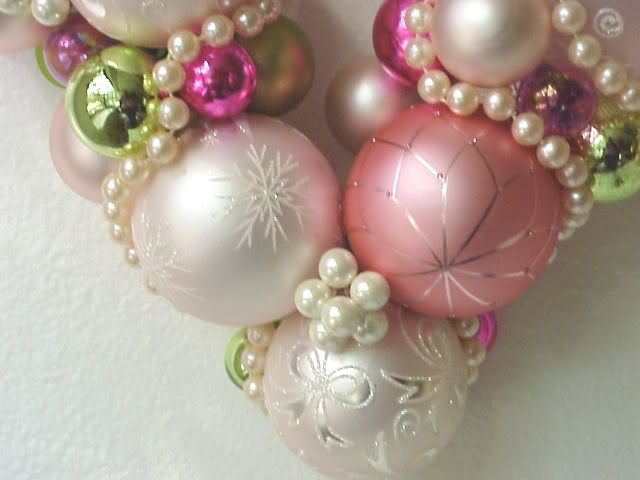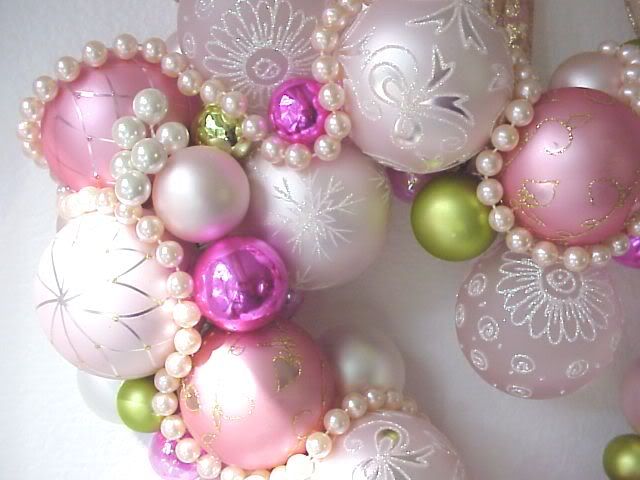 I finished the back so that it can be hung on a wreath holder (no worries about a messy back)....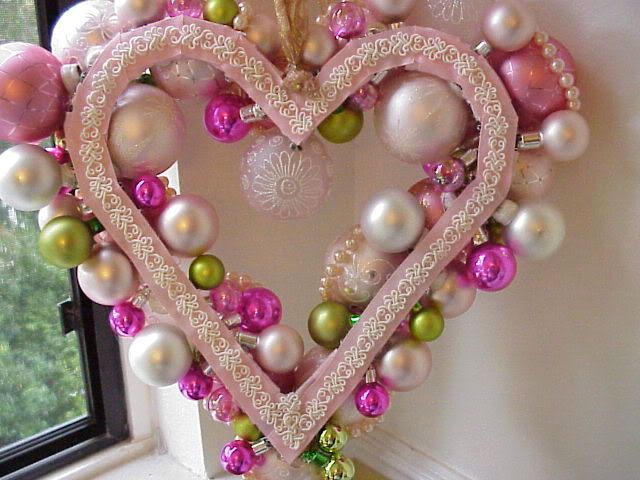 I only made a few and happy to say they all sold. They were all about 21"h x 20"w, quite large. Very labor intensive and the packing and shipping was a bloody nightmare! I swore I'd never make another after all the hassle. But, after doing this post, I might make a couple for this season, just smaller, maybe around 16".

Now, before I go, I found HGTV Share My Craft page recently...if you'd like to take a peek, you can click here


Thanks so much for taking the time to visit me! I love reading your comments!

Now I'm off to view the other fabulous participants and their post for
Beverly's Pink Saturday
! Everyone is always welcome! Do join us, won't you!?

Hugs & kisses!