When I was newbie to Bloggerland, I stumbled around trying to acquaint myself. I really don't know anyone who blogs, so I had no point of reference or anyone to show me the ropes.
That all changed when I came across my first blog party! I scrambled to get something together and joined in the fun.
If you are a Bloggerland newbie, this is for you! I want to share some very fabulous weekly events and blog parties to help you get a jump start on blogging!

My first blog event was hosted by Beverly of How Sweet the Sound she is a fabulous host! Beverly's Pink Saturday was my first Blog Party!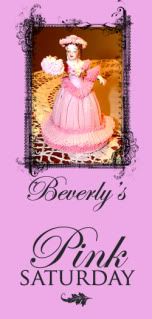 She is very witty and interesting! She has a fun blog! Be sure you stop by and visit her!
The next party I participated in was

Tablescape Thursday

.

It is hosted by Susan of

Between Naps on the Porch

.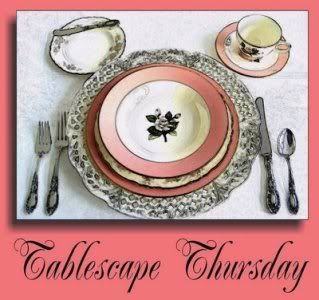 I want to give a big thank you to Susan who not only is a gracious and fabulous host, but is also very creative and talented. You will find lots of inspiration in her blog! She let me use her weekly event collage photo which she created for the link. Susan has always been available to help whenever she can. Her home is so beautiful and so inspirational! Be sure you stop by and see her! She also host Metamorphosis Monday (listed below) such a fun event! Show your transformation no matter how big or small. You should see some of hers!

My next shout out is to Rhoda from Southern Hospitality who is another fabulous host! She is the host of Today's Thrifty Treasures every Monday.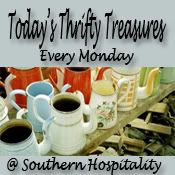 It was so much fun to see all the incredible deals everyone found! The participants are lovely and some even show how they repurposed their find! Rhonda has a new blog, she is so very talent and creative. Her blog offers some great tutorials!
Now, the rest...as they say is history! Below is a list of other fabulous Blog Parties and Events listed. I will try to keep this updated, but it is definitely enough to get you acquainted to absolutely loads of very sweet, funny, talented, creative, clever, crafty and inspirational bloggers!

Metamorphosis Monday
Hosted by Susan
Blog:
Between Naps on the Porch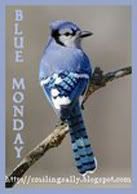 Blue Monday
Hosted by Sally
Blog: Smiling Sally
2nd Time Around Tuesday
Hosted by Diane
Blog:
A Picture is Worth a Thousand Words

Three or More Tuesday

Hosted by Tam
Blog:
The Gypsy's Corner
Ruby Tuesday
Hosted by Mary
Blog:
Work of the Poet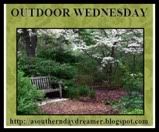 Outdoor Wednesday

Hosted by Susan
Blog:
A Southern Daydreamer
Thrifty Thursday
Hosted by Leigh
Blog:
Tales from Bloggeritaville
Transformation Thursday
Hosted by Gina
Blog:
The Shabby Chic Cottage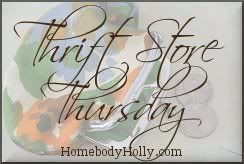 Thrift Store Thursday
Hosted by Holly
Blog:
Homebody Holly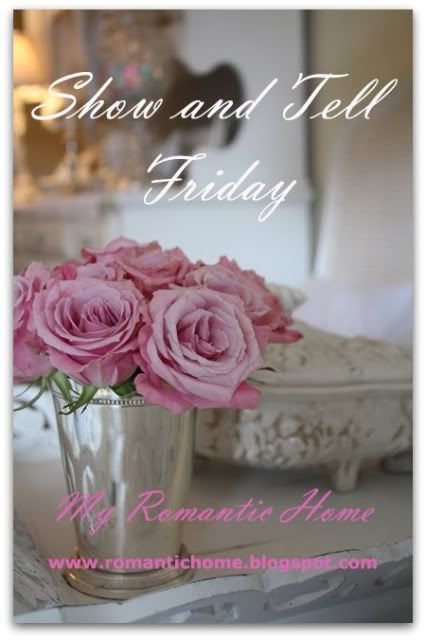 Show and Tell Friday
Hosted by Cindy
Blog:
My Romantic Home
Foodie Friday
Hosted by Gollum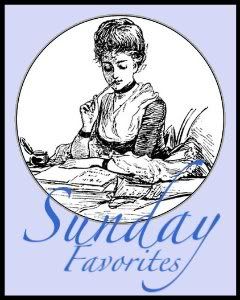 If you are hosting a weekly event or a special event, please feel free to let me know and I will be happy to add it to this list!
Last, I want to thank all the lovely people who took time to comment on my Party offerings. I really do appreciate hearing from you!
Thank you again everyone and especially the wonderful and talented people who host theses fun events! *hugs* all around!
Enjoy!