Happy Pink Saturday everyone! Thank you so much to Beverly of How Sweet the Sound for hosting!

If you haven't already, be sure to pop over to Beverly's blog, say hello, then visit the other participants to view their pink party favors! I've put a link after my party favor; of course I want you to see mine first! ;-)

As some of you know, I've been falling way behind on my duties because I've been blogging! lol! So I spend the good part of this week trying my best to catch up. I've made some progress. (emphasis on "some")
Since I've been such a good girl working so diligently to (try) and catch up, all the really fun stuff like putting together fun eye candy for all you crazy party bloggers had to take a back seat.
However, with all that nonsense said, I did manage a to sneak in a few minutes to put a little something together that you may enjoy.
Without further ado....photo #1
What's that you say, no pink in the photo? ...keep looking...
Can you see the pink? No? Sorta? Kinda? Well, how about now....
Better yes? That's one of the things I've been doing this week. It's not grouted yet. I still have to mosaic the bottom shelf then I need to mosaic it's twin. Then I'll grout both.
Speaking of mosaics, if you are interested in gaining some tips and tricks, be sure to check my How To's located on the top of the left margin. Just click on the topic of interest!
Now for some pretty flowers from my container garden. First my strawberry pot filled with impatients....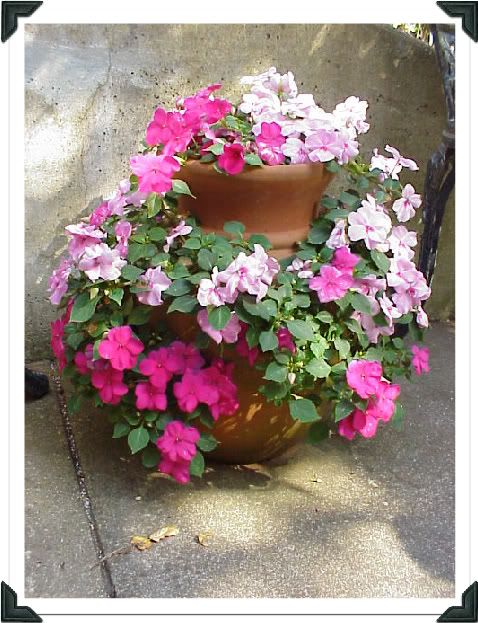 Next we have some pretty in pink geraniums.....
Followed by my pink hydragena (it's finally starting to bloom yeahh!)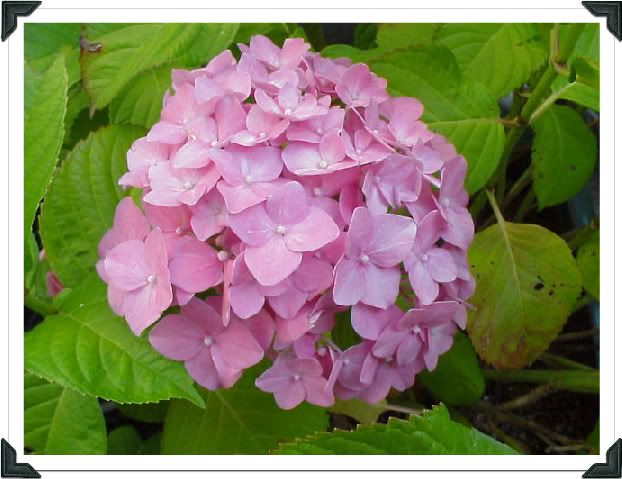 Well that's it for this week. I hope you enjoyed my humble offerings for this Pink Saturday! Thanks so much for stopping by!
Be sure to pop over to Beverly's Pink Saturday Party and view the other goodies!
Enjoy your weekend!