Today I'm participating in 3 blog events! A big thank you to each of the wonderful hosts for holding these fun blog events!
If you haven't already, be sure to visit each one and say hello! There are lots of fabulous and clever post to see, so feel free to join in!
I'm keeping it red today people. Something I don't often do. With my Russian heritage, I need a fix now and then! ha!
This first photo is of an Autum Faux Floral arrangement I did for a client....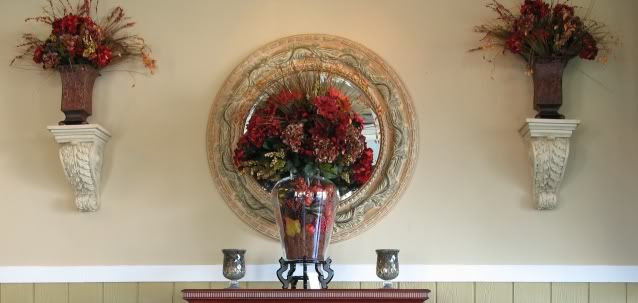 The mosaic candleholders are Ross $3.99 ea and the stand was $2.00 at my local thrift store. The large glass ginger jar was from Pottery Barn @ 60% off (I bought 2) and the red hydrangeas were 50% off at Michaels. Here is a close up of the centerpiece...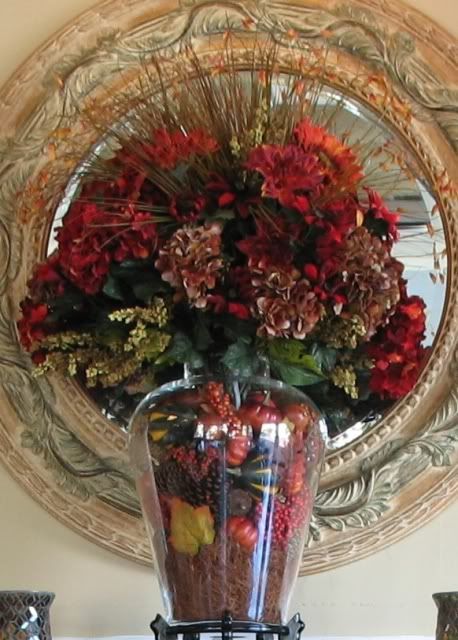 In addition to the floral decorations for their quaint restaurant (seasonal and special occasions), I also redesigned their menus and their webpage layout.
Next is my collection of Russian Matryoshkas; a beautiful and large (27"x23") black toleware tray I scored on ebay ($43.00 total with shipping) and a porcelain doll dressed in traditional Russian dress...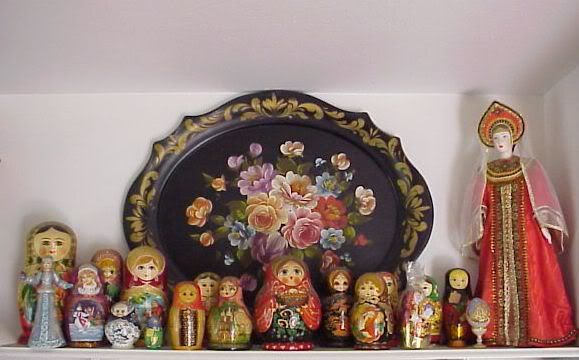 Lots of pretty reds...yes?
Last, I made this large heart filled with red roses for the Restaurant's Valentines day decor (I hung it in the center of the large round mirror).
I scored some wire forms for 75% off at Joann's Fabrics. The heart focal (covered in heart faux gems) and the pretty red roses I got for 50% off at Hobby Lobby a few years back....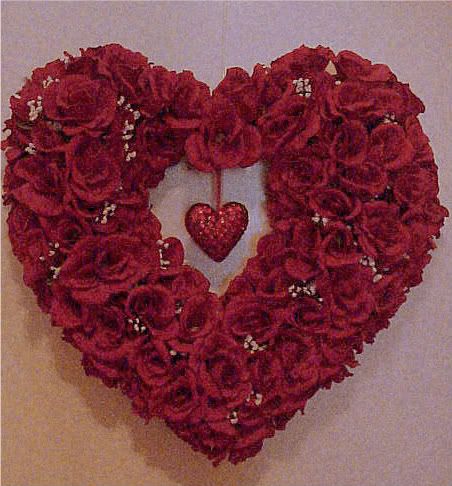 Sorry for the poor quality. I took a photo of a photo from the brochure! haha I lost a ton of photos of my creations when my hard drive crashed...back up?? Wot's backing up? haha! Three years of work gone! Live and learn!
Thanks so much for stopping by and viewing my offerings! I'm off to see all the creative and inspirational posts by the other participants!
Almost forgot...for those of you who have visited me before, you may have noticed that something looks different. It's subtle..haha! I've been tweaking my side margin <-----over that a way. I'm trying to make it more cohesive, easier to find things.
Be sure to visit all the other Tuesday party post!
Enjoy your week!