Welcome to my Something Old, Something New, Everything is Blue and a Freebie Too!
Since my party favors are both blue and fabulous thrifty finds, I'm participating in both Blue Monday hosted by the fabulous SmilinSally and Today's Thrifty Treasures every Monday, hosted by the fabulous Rhoda at Southern Hospitality!

New to blog parties? Comes see what all the excitement is about! I've included a link at the bottom of this post that will take you to each of the hosts' post. There you will find a list of all the participants! Give it a go, you'll love all the wonder posts that each participant contributed! You get loads of idea and do a lot of ohhh and awww; and see some creative and fabulous blogs!

Without further ado....Something Old, Something New, Everything Blue and a Freebie too!
First, Something Old....my blue and white kitty cats! I got the large one about 15 years ago at an antique mall in Maryland, for $8.00. My daughter spotted the little kitten while we were shopping in a vintage shop, it was $3.00.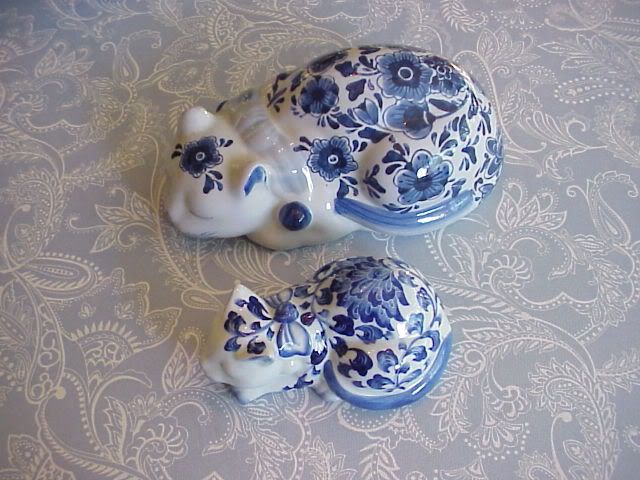 and I found this little doggie the same time I found 2 of my three Wise Monkees, it was $4.99.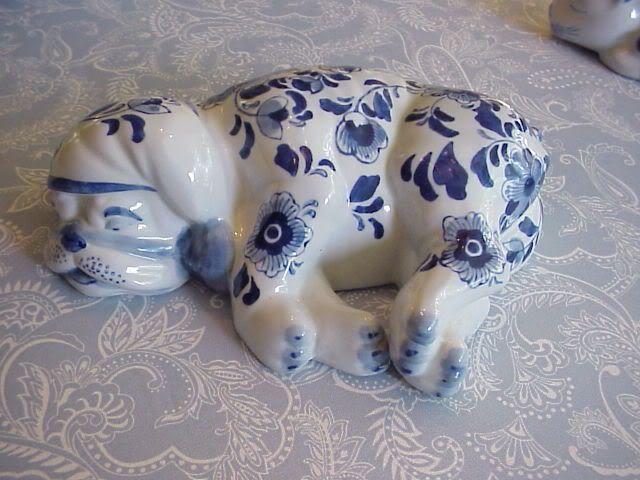 Something New....I stopped in my local thrift store and found this pretty blue glass footed bowl, it was $2.99.
Finally, my fabulous freebie! My sister gave me this fabulous blue and white Matryoshka Nesting Doll. There are 15 and the largest is 18" down to 1".
As you see, I didn't take them all out. They sit on top of my armoire.
Last week I posted three different China Hutches I saw on craigslist. If you want to see which one I got just scroll down to my Saturday post, right below this one.
That is all my blog party favors for today! Thanks so much for visiting me! I hope I made it worth your while! I'm off to see the other lovely blog party favors!
Be sure to stop by Today's Thrifty Treasures and say hello to Rhoda and view other fabulous finds and visit SmilinSally's Blue Monday for lots of pretty blues and all the lovely blue contributors blogs!

Enjoy!