Happy Pink Saturday everyone!
Thank you so much to our fabulous Beverly of How Sweet the Sound for hosting!
If you haven't already, be sure to pop over to Beverly's blog, say hello, and see all the pinks other bloggers have posted.
I'm sure that some of you may have noticed the straw hat I made in the right margin photos. I was babysitting my adorable little nice one day and she asked me if I could make her one just like it.
I thought it would be a better idea if she made one for herself; with Auntie's help of course. She picked out the faux flowers, the ribbon, the pretty sparkly butterfly, and design it herself (I glued them on)l
Her inspiration, my straw hat...
Her design....
She didn't want to wait for me to buy a plain straw hat that was more her size. She said..."I'm still growing!" Good point. lol! Her butterfly focal.....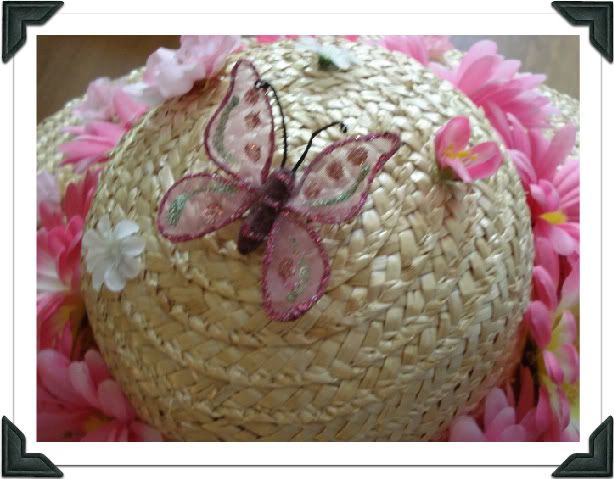 "Take my picture and be sure you get the flower in my hand...."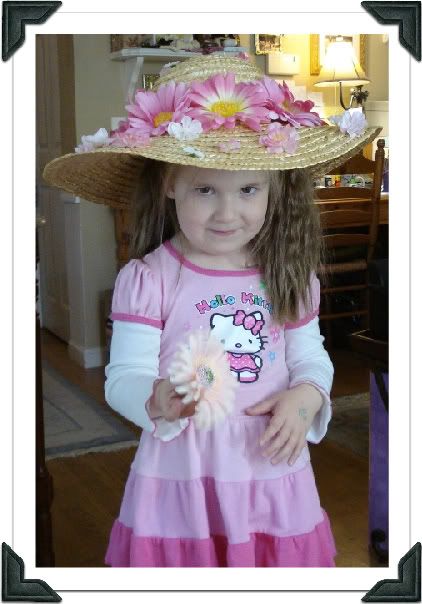 She insisted that she must hold one of the flowers in her hand so she will match her pretty straw hat. Now a pretty pose....
These were taken last winter. Her straw hat is hanging on her bedroom wall. No one is allowed to touch it. lol.
Thank you for visiting me! I will be surfin about viewing the other lovely pink post!
Back to Beverly's Pink Saturday!
Enjoy your weekend!