Welcome to my first Metamorphosis Monday! A big thank you to our very talented and clever host, Susan of
Between Naps On The Porch
!
If you haven't already been over to her lovely blog, pop over, say hello and then view all the other fabulous posts!
For my first morph, I though I would show how a simple table can become a pretty table with the addition of a vintage china mosaic applied to the surface.
This table has a twin, so the morph was simple enough. ha! I haven't grouted this piece yet because need to take step-by-step photos to post in my How To's.
That was the plan for today. Instead I ended up like the White Rabbit, running in circles and getting nothing accomplished. Long story short...I've been trying to tweak my blog (enough said lol!) Without further ado....my plain table morphed into an almost finished lovely mosaic.
Before...
Some pretty vintage china and *tah dah*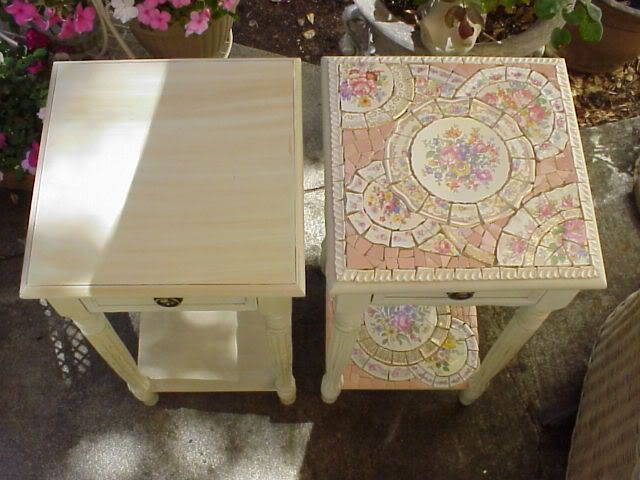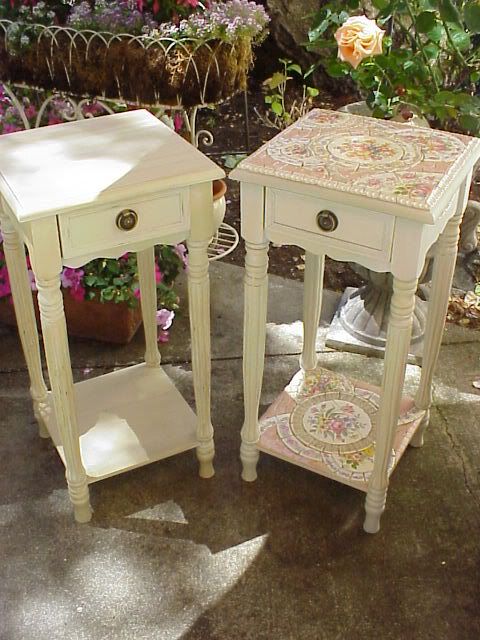 A view of the back....

You can see the gaps between the tiles that will be filled with grout (after this posts) ha! A close up of the top....

I added the creamy embossed rose rims on both sides and the back....
The top is smooth and level, it is hard to tell by the photos; your hand always knows! I'm still trying to decide if I should mosaic the drawer front. Any thoughts?
Perfect place to set a refreshing glass of Pink Lemonaide or a cup of tea! It looks lovely out on the patio, but it is really more for indoors. Even more ideal would be a screened in porch....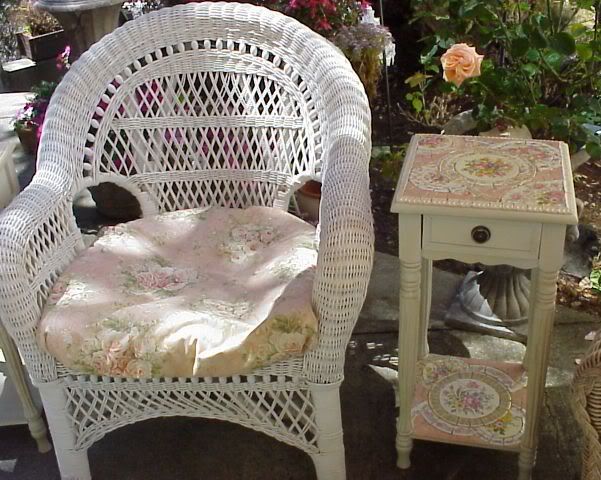 Thank you so much for stopping by! I'll be around to your morph shorty! (I'm still getting through the participants of Pink Saturday..."I'm late, I'm late, for a very important date!")

If you don't have a way back, here's the express back to Susan's 28th Metamorphosis Monday!
Have a great week!