Well, I did do a 100 things about me several weeks ago. I'm not sure if that was a tag or a chain-email.

I have been officially tagged this time by the talented and clever Caroline of Forever Vintage.
I am struggling to find 10 somethings about me that wasn't covered. So this is the best I can do. (Nothing earth shaking!)

1. My favorite soda is Black Cherry Soda, the leaded not the unleaded. I only buy a six pack once a month; only during summer.

2. I love cold coffee with a milk, no sugar. (we drink 1% in our house). Drink it almost every morning, except when it gets really cold in the winter. Then I'll have hot coffee.


3. My favorite coffee is Pete's Espresso Forte.


4. I've mentioned before, I only use white sheets and white down comforters on my bed; I didn't mention that my bath towels and bath mats are all white as well. (I must have a bath mat when I step out of the shower or tub. (It's too icky to just step onto the cold tile or bath rug...I'm quirky that way! lol)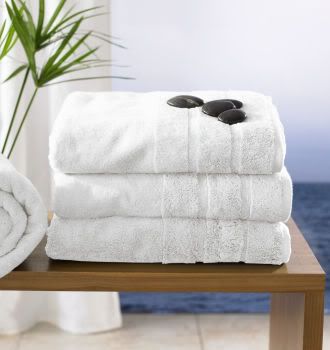 5. My favorite floral print is Ralph Lauren's Allison. I only use it on my shams, pillowcases, and my dust ruffle; everything else is white. Including my Euro pillow shams.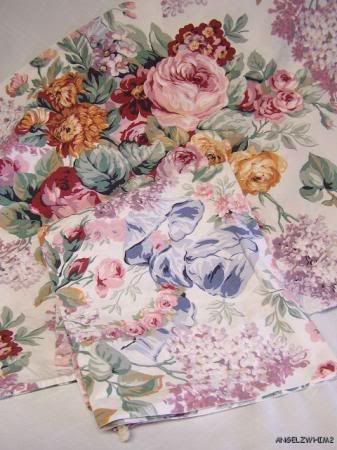 6. I would choose a 6oz filet mignon over a decadent piece of cake.

7. I prefer hot tea over hot coffee.

8. My favorite bathrobe is my lush terrycloth mickey mouse robe, yep, it too is all white; see photo. I only use for bathing, it is so soft yet very absorbent. I have other robes for cozing around the house.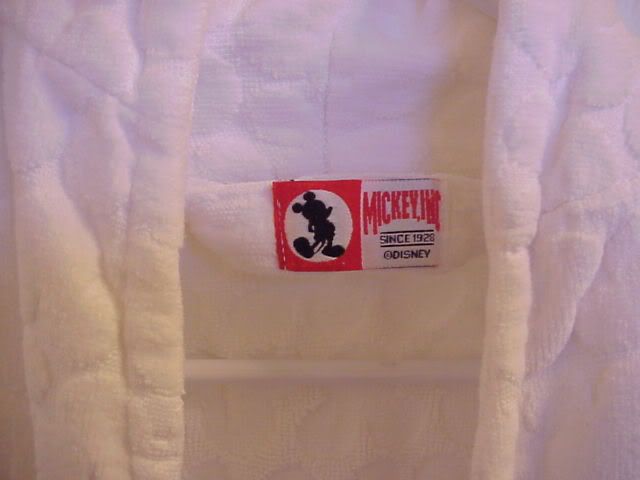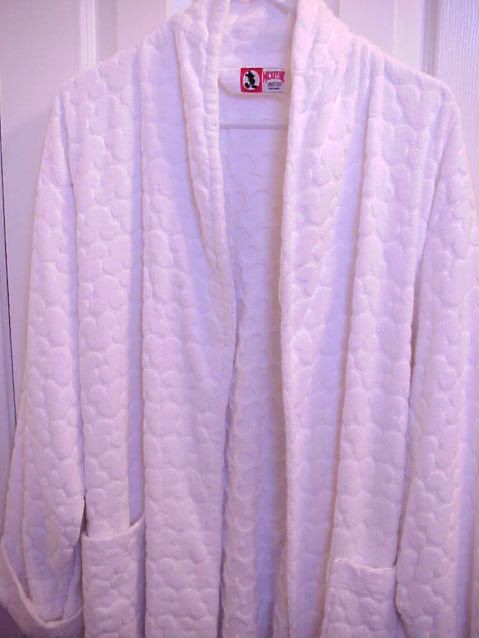 See the little mickey heads all over it? Closer look.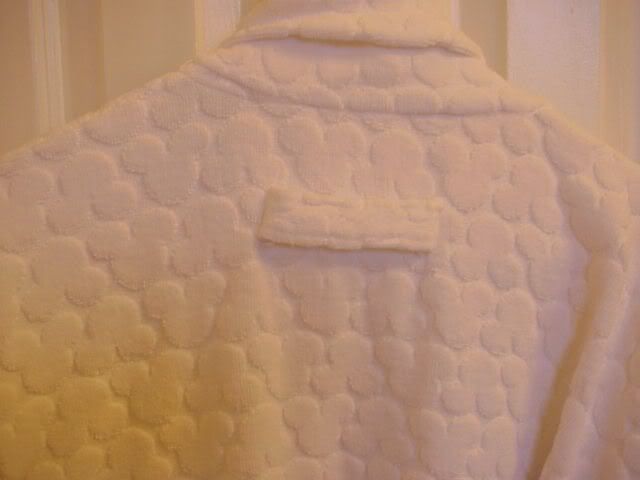 9. My tiny kitchen is black and white. White walls, white cabinets, black granite tile counter top.
10. My bedroom walls are the palest of pink above the chair rail and soft white below.
There you go. For more 10 Things, stop by Caroline's list for her's and the 9 other bloggers. Just between us, did you know that Caroline was the torchbearer for the 1988 Winter Olympics?
I won't be tagging anyone. Besides, I really don't know too many in bloggerville and wouldn't want to tag someone who's been tagged a 1000 times. I'm trying to make friend! lol! If you'd like to participate, then please considered yourself tagged. You can blame me!

Have a great week everyone!