Ok, a confession first....forgot the bloomin before photo....again! What is wrong with me? (that was rhetorical) ha!
You see, I get so busy gathering all my supplies before I begin my project, I forget to take the before photo. You've done it once or maybe twice...yes? (Lie to me ok! ha!)
So, I'm starting with the back and you need to try to imagine it has definition, okie dokie?!
Before (sorta kinda)




I call it, Neptune's Daughter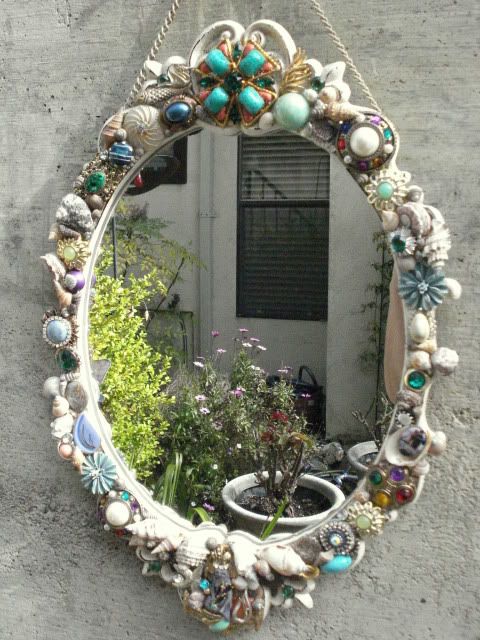 Filled with vintage baubles and seashells found nestled near the shore of remembrance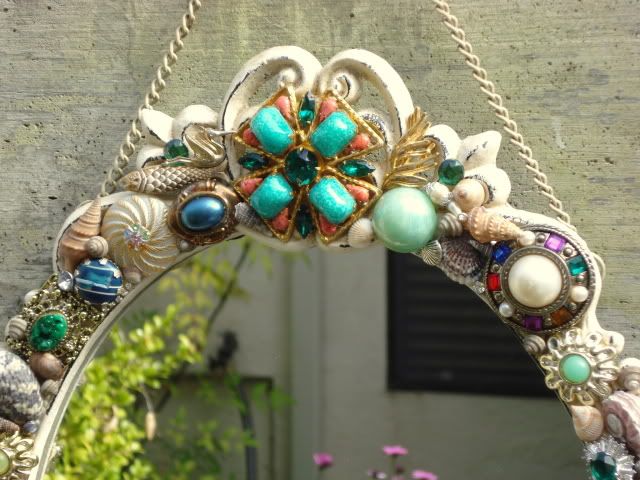 As she sits upon her throne, she dreams of a love lost forever




How her heart swelled with happiness when he held her close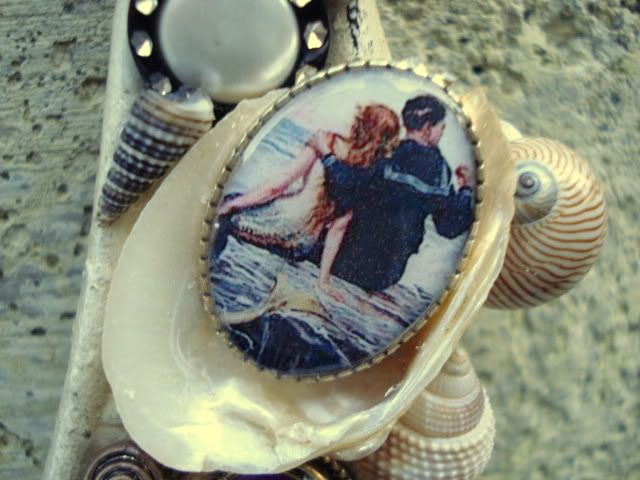 One day he left promising to return to her

Each day she would watch the sea
hoping to spot him
sailing back to her

until she came to understand
he was lost forever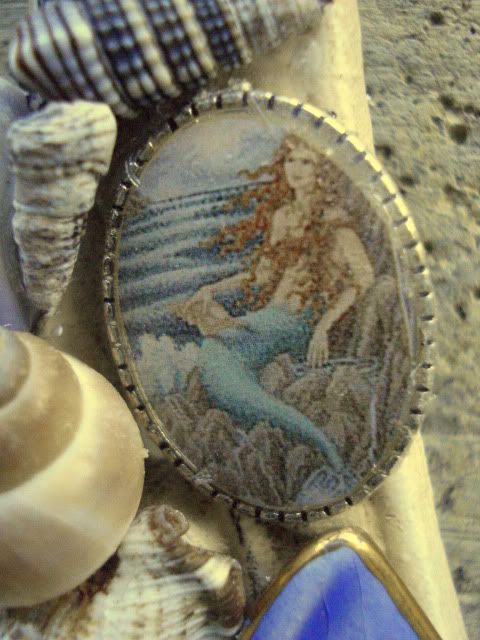 She still searches for him


\

but only finds mementos
that remind her of happier days
with him




She carefully placed each memento of love around her mirror




So that each day, when she gazes into the mirror
she sees herself wrapped in warmth of his love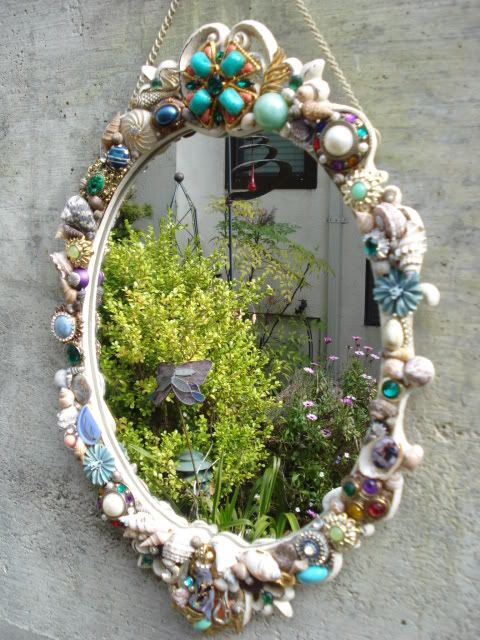 *sniffle* I need a tissue.
Soooo corny ha! Sometimes corny is a good thing...yes? (again, feel free to lie! ha!)
Ok, I must dash off. I don't know about you, but I'm still trying to catch up on my visiting!
Don't tell anyone but...for a brief moment I considered using both the laptop and the desktop simultaneously so I could visit two at once. Knowing me, I'd probably do something idiotic like mix up the comments...BABY?? WHAT BABY DOES SHE MEAN??!! ha!
As I said to a dear friend the other day, I'm just a boob going through life without malice...or a net! ;)
Thanks so much for spending some time with me!
I'm linking up with:
The fabulous Cindy @
My Romantic Home
for Show & Tell Fridays. Just click her button for the express back!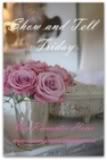 Cheers!