I've lived with this long enough! I can't take it anymore! Something has got to give! I've got to transform this space!!!
WARNING ~ Before you go any further, there will be no instantaneous after photos. I'm sorry to disappoint, but, I'm not one of those type A Superbloggers who say..."oh, btw, I decided to change my space" then *poof* a day later the entire space is 3 feet bigger in each direction with freshly painted walls, stripped and repainted tables, including newly reupholsterd furnishing; all of which they had found the day before at GW for a buck. I admire their talent and their energy. So inspiring. They make ya wanna smack em upside the head with their saftey goggles! ha!
Oop, I digress, so sorry. *shaking it off* ha!
Ok, here is the plan....errrr...design concept.
My living room as it looks today....
I'll take responsibility for the swans on the mantel, but don't blame me for the wall color or the drapes. It's a rental. It's not bad, just doesn't work for me.
As you can see, it's a tight space and the height of the walls and ceiling is a bit daunting. It vaults even higher towards the open staircase. Did I mention I'm afraid of heights? *sigh*
Here is the floor plan, you can see there is a bit more to the space. Behind the sofa towards the stairs is where my "cozy office" space is. (more painting of tables) ha!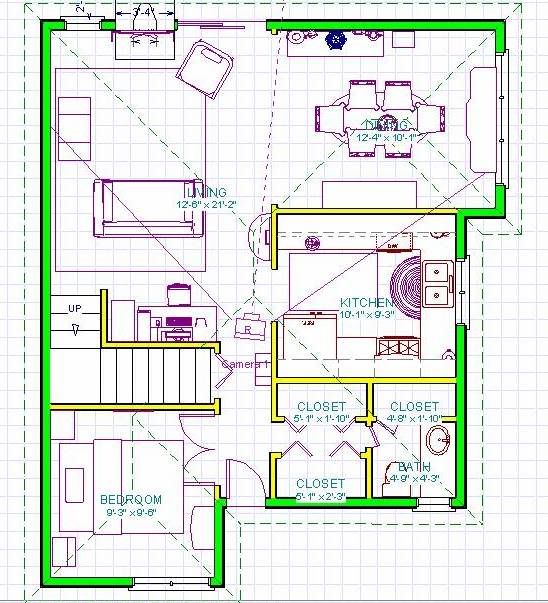 This is what I'd like to do. It's not set in stone, but a start at any rate...
My armoire, I've had it for nearly 20 years (bought it when I was 12 lol! just kidding). It's in great shape, very sturdy and a necessary piece. It provides much needed extra storage.
I'm already rethinking the paint color. I'm concerned that white would make it consume the space. It would be ideal if somehow it could recede into the wall, so to speak. I'm thinking, maybe, painting it the same color as the wall, with a bit of distressing, might do the trick.
Since seating is an issue when company comes, I'd like to replace the little table in front of the sofa with an ottoman.
I have a pair of bergere chairs, only one is shown in the next photo. Normally they flank the fireplace. But since my son's tv and computer (you can see in the first photo) will be sitting in that corner until next semester, the other chair is upstairs in the bedroom for now....not that any of this is relevant to you! So sorry ha!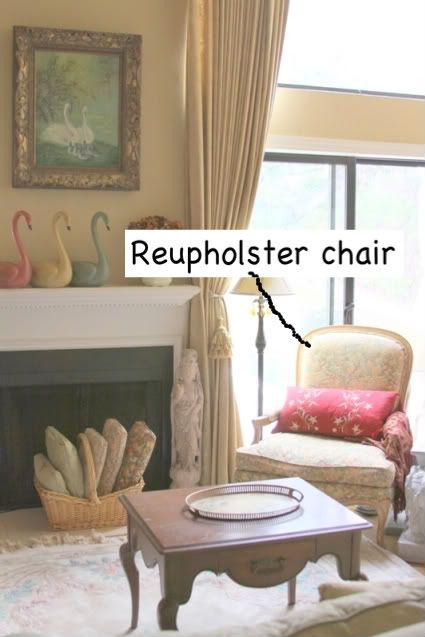 I can't slipcover them...well, I'd rather not. Here's why....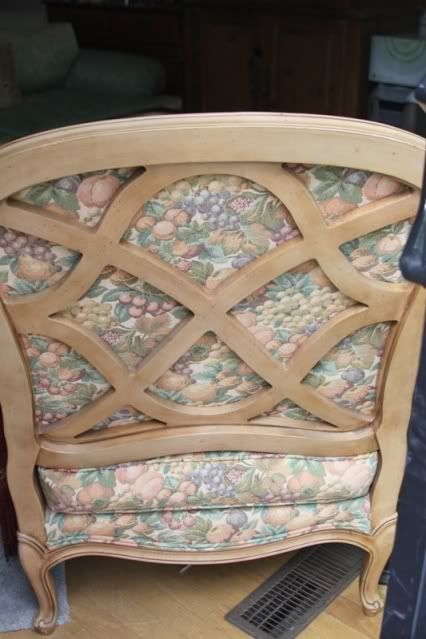 I love back. I've had the pair for years. I won't even attempt to reupholster them myself. I've done dining chairs, but I think it's best to leave it to the professionals.
They are still very comfy after all these years!
Here's the (20 pound) elephant in the room....
lol! I've had him for ages. We been though a lot together over the years. I'm sooo keeping him!
Now, for the fun part...the inspiration photos! Try to imagine....
My chairs transformed to this look...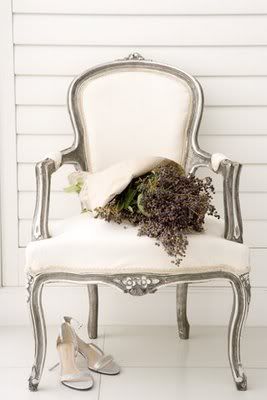 Richard Birch
I love the style of this ottoman, the base in particular. Imagine the fabric and wood to be same as the chair above, and more scale to my space....
For the wall color, and possibly the armoire...(look past the fabulous chandy and the amazing ornate ceiling treament. Try to stop drooling and focus on the color of the wall on the right)
Love the little slipcovered sofa and the soothing mood of this lovely room...
Designer ~ Phoebe Howard
More "mood" inspiration....
Designer Jo Rabaut
Designer Jo Rabaut
The next two photos are uncredited as they've been in my inspiration file and I don't for certain who the designers are. If you know, please tell me so that I may add the appropriate credit.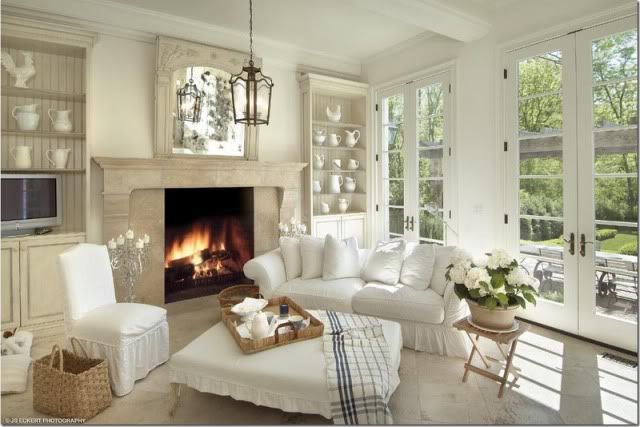 It is a whole lotta stuff to do. Budget is laughable so this is definitely going to be quite the challenge.
I'll keep you posted on my progress. I promise to be a good blogger and take the before, during & after photos! I am open to any suggestions and comments you may have! Please don't be shy ;)
I hope you've had a fun visit. Thanks so much for coming by!
I'm linking up with the amazing Susan @ BNOTP for the 60TH Metamorphosis Monday. Thanks for hosting Susan! Click the button for the express back ;)
Cheers!