Happy Halloween!! So great so see you! Love your costume! ha!
just kidding!!!

Just wanted to put up a quick post to show you Tween Hearts fabulous Halloween projects and share with you a couple of holiday projects I finished last night and this morning. So lots of photos and little jabbering ha!
I took Tween Heart to Michaels and this is what she picked out (no coaxing from me...really!)
And she created this gorgeous Halloween wreath...
She also silver leafed a faux pumpkin....
Tween Heart behind the sceens getting ready for the big reveal! ha!
Voila!....
Here she is with her personal stylist (my beautiful daughter)
She wanted to add some festive trimmings to her silver leaf pumpkin...
She is so much fun and isn't intimitated by anything (she has 3 brothers ha!). Tween Heart has my heart!
Now for my project update
Book wreath with red glitter tips ~ bit cloudy here this morning, so I tried a couple of different settings on my little camera.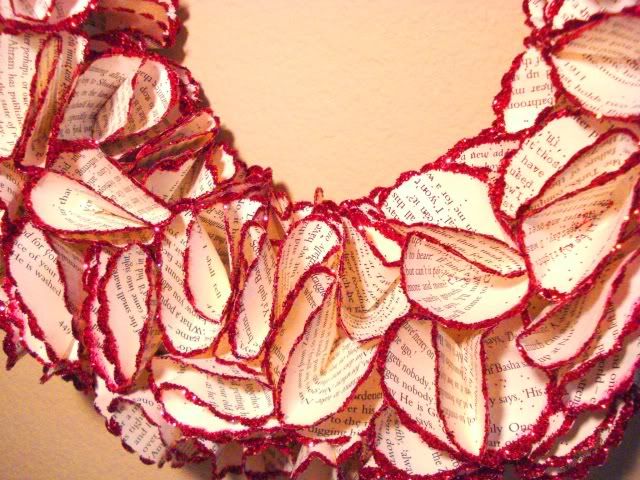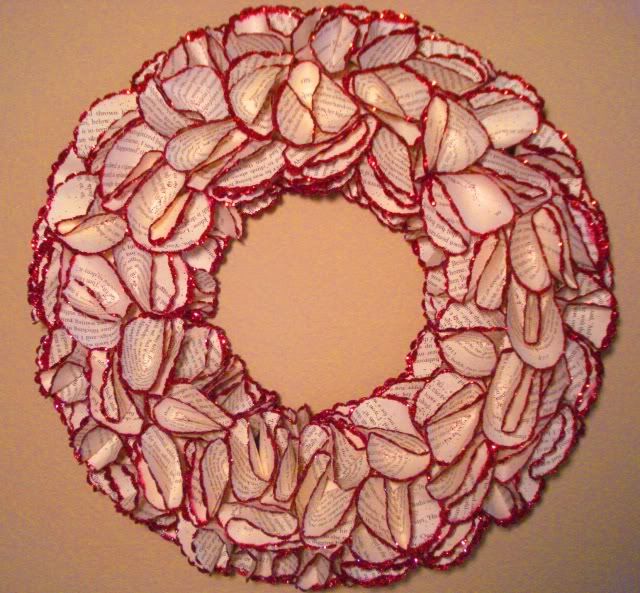 This one took just over 150. The red glitter is a very Christmasy red, unfortunately it shows as a deep red. Oh well *sigh*
Remember this tease?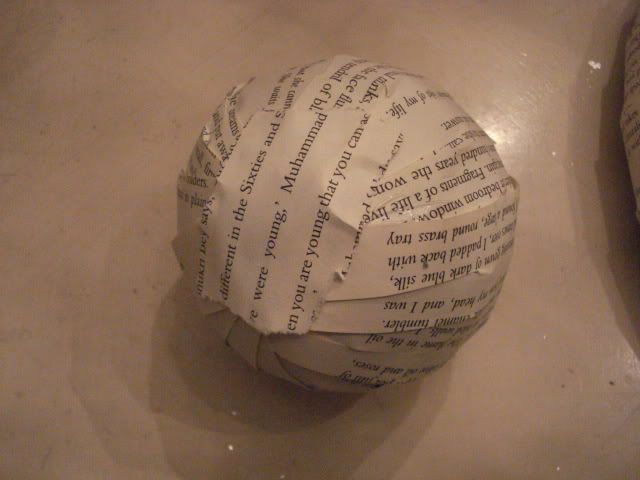 It has been transformed to this....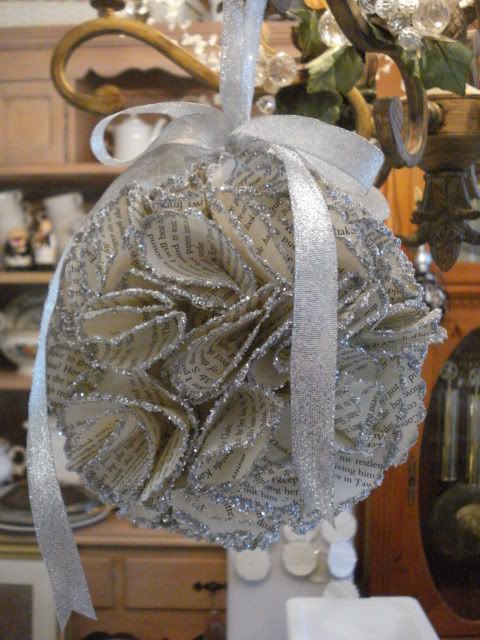 I made this kissing ball using a 4" round styro form and it took just over 50 of the 3.5" scalloped punouts, and is about 7" in diameter.
I am thrilled with all three! I need to stage them a bit for the etsy photos, so it will be a few days before I can post them.
Thank you so much for stopping by! Hope you and your loved ones have a safe and fun Halloween!
Cheers!