Greetings! So lovely of you to come by! I hope all is well in your world! I wanted to share some fabulous finds I was lucky enough to come across.
My sister loved this Ballard Designs Alexander Martinot 30" clock $(249.00).
It's currently on sale for $229.00 at
Ballard Design here
.
Guess what I found on craigslist for $20.00!!
Yeppers! The
same
30" wall clock!
*happy dance*!
My sister was doing the happy dance too, it was her B-day present!
She was selling it cheap because the motor burnt out. I took it to our local clock repair shop and they put a german made motore for $50.00, plus they guarantee it for one year! The original motor is from japan and can't really handle the large brass arms so it burns out.
My next great find was a lamp with a french script burlap lampshade....
for $29.99 at TJ Maxx! I didn't want to remove the cellophane because it was a birthday gift for my daughter.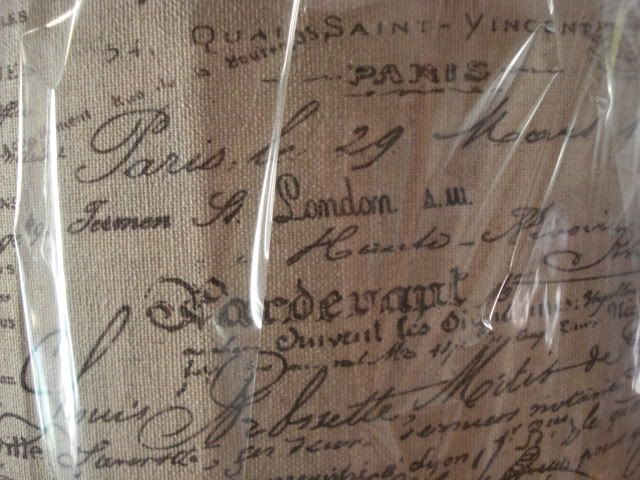 I also found a little tea pot lamp for myself at TJ Maxx ($9.99!)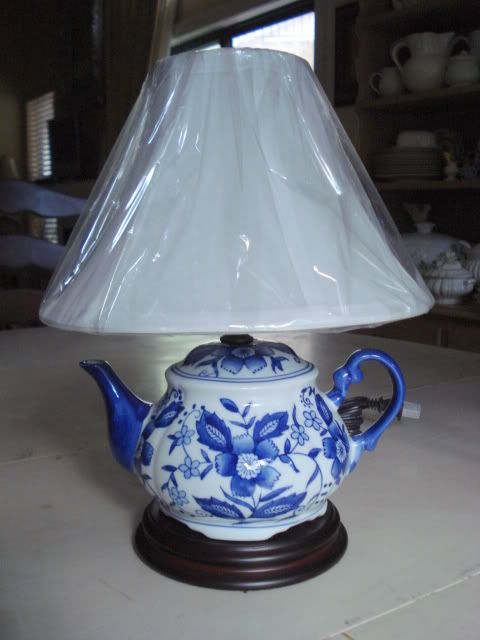 Will go great with all my blue and white porcelain.
In addition to other things going on, (voting, world series, birthdays, as so forth) I'm rushing to get a couple of orders on my glitter tip book wreaths finished.
She wants 2 of these with silver glitter tips
and 3 kissing balls in silver.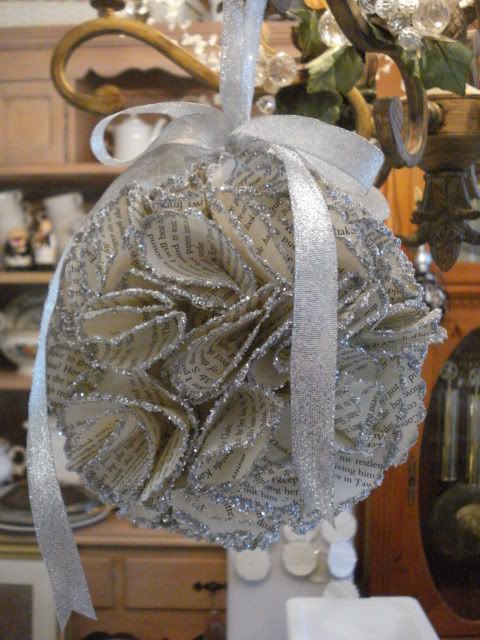 so I have been punching hundreds of pages and glittering the tips and these are where ever I can find a place for them to dry..
Plus I'm working on a non-punch out design. This one will be huge (about 21")...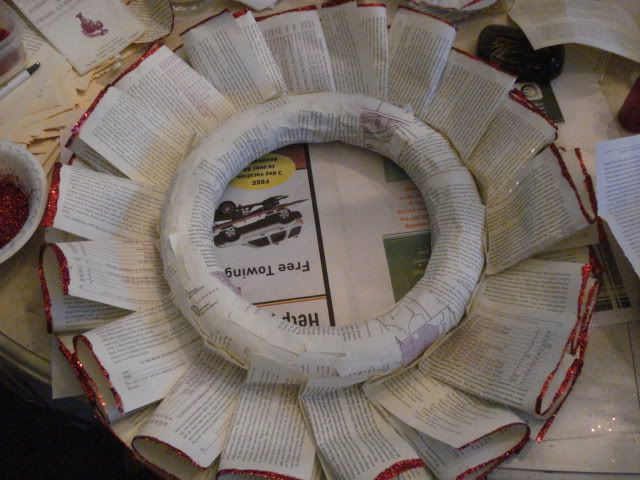 so my patio looks like this...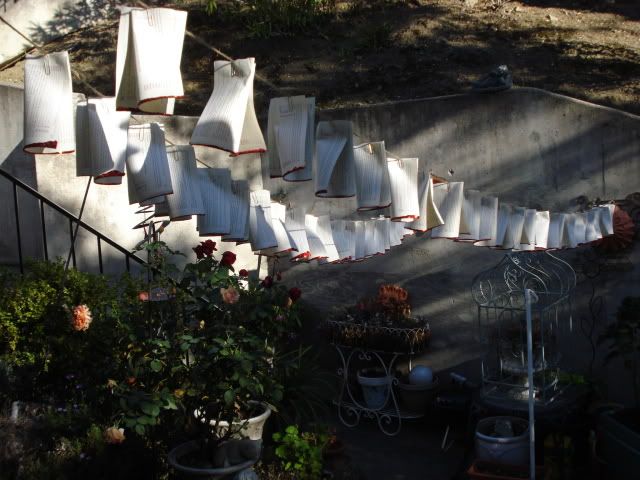 and I have glitter
EVERY WHERE
!
and I still need to get these listed on etsy! I need more hours in the day! ha! I'll be around as soon as I get caught up!
Thanks so much for coming by! You're a darling!
I'm linking up with these fabulous hosts!

Cheers!