Hi you! I hope all is well with your world! So sweet of you to see what I've been up to.
I'm still on my silver/silver leaf craze! Want to see my most recent transformation? Well, get cozy and read on then! ;)
When I was at Home Goods, I spied this piece....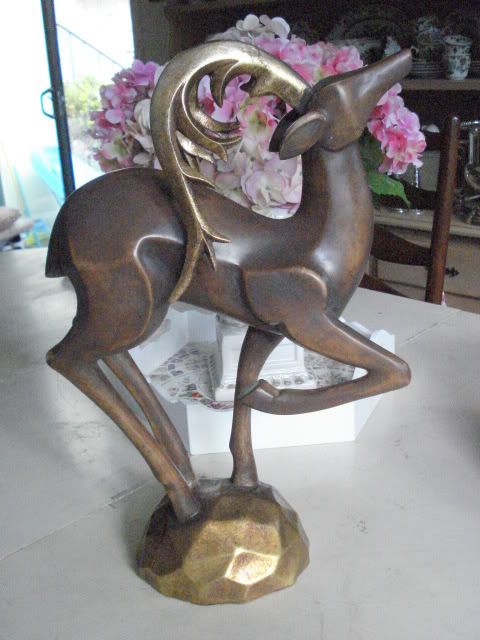 Great antlers, love the form but the gaudy gold made him look so dated and I moved on.
A few isles later a vision suddenly *popped* in my head. Oh joy oh joy! Transformation time! I turned around post-haste and snatched him up!
When I got him home I gave him a coat of Kilz primer in white, let it dry and sanded down some rought spots and splatters (got a bad nozzle on this can! Don't you absolutely
HATE
that?!....grrrrrrrr!)
I though he looked rather nice all white with some "antiquing" and almost stopped there. But decided to press on with my original vision.
Here is his finished coat in Heirloom White.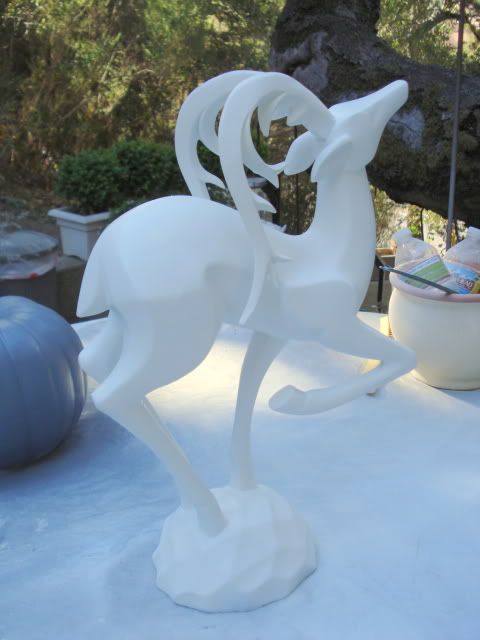 Once he was dry, I applied Mona Lisa Silver Leaf....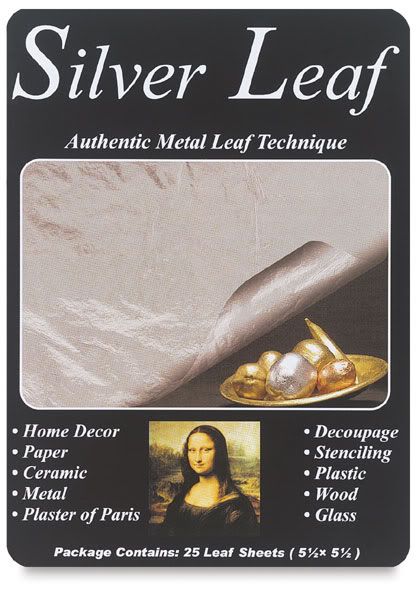 I
KNOW
you are thinking...."
she's going to cover him in silver leaf
"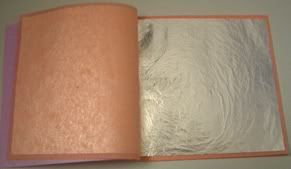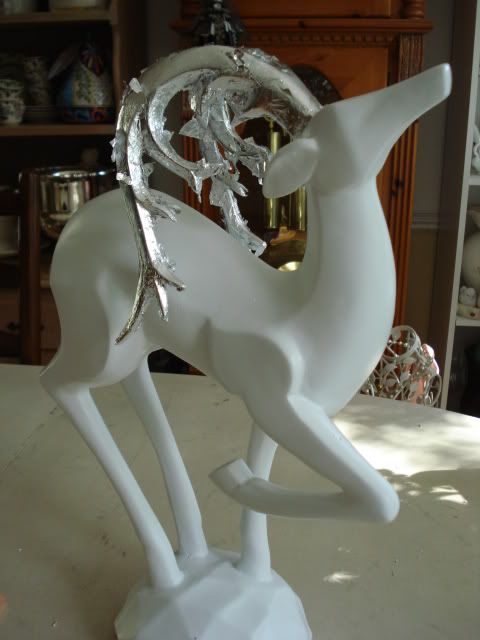 Sorry, no ha! Gotcha! haha! Just want his antlers to stand out!
Once the sizing was dry, I cleaned off the excess and
VOILA
! here he is in all his silver leaf'ed glory....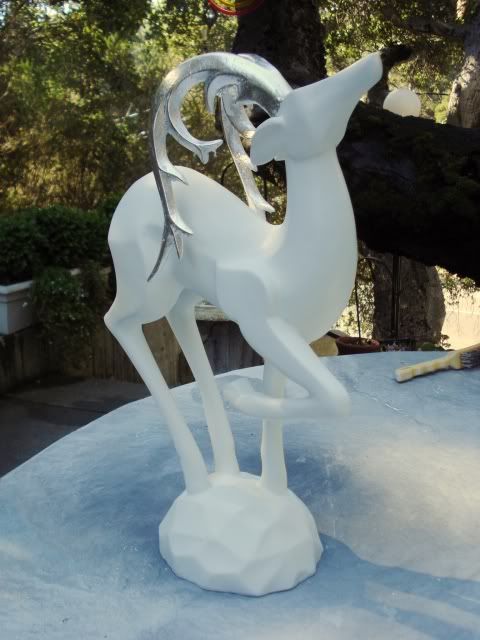 You'll have to wait until Christmas to see him in his holiday vignette.
I think he looks very cool; simple, sleek and sophisticated, don't you?
I've been thinking about giving him a red nose for a bit of whimsy, but not sure if that would be
totally chic
or
totally corny
ha! Guess we'll have to wait until I decorate for the holidays to find out! heehee!
I hope you enjoyed your visit! Thanks so much for stopping by! I'll be out and about to see your latest!
Wishing you and yours much love and happiness!
I'm hooking up with these fabulous hosts! Pop over and have a look at the other very clever bloggers!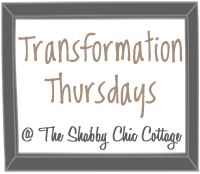 Cheers!