Ellooooooo! So sweet of you to stop by! I hope all is happy and well in your world!
I'm sure you've seen the book wreaths that have been making the rounds here in our blogosphere. Well, I've finally gotten around to making one myself; but, with
my own
little spin on it ha!
BUT FIRST! let me preface that my photos are horrid! My terrible indoor light and my poor little camera was a bad bad combination. So why post?
I dunno
...ha!
Ok, here's the best photo I could get so far.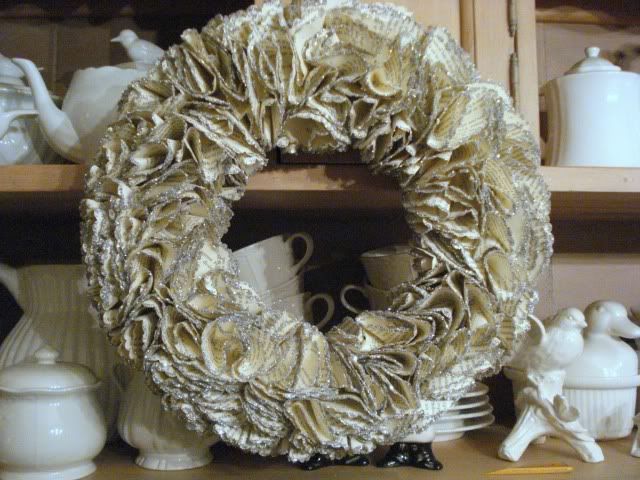 A close up
a futile attempt to show you the
UNBELIEVABLE
sparkle (with a blurred photo)
I even attempted a video to show how stunning it is...sad to say it failed miserable.
Ok, enough of my pity party. ha!
For those of you who want the nitty gritty behind the scenes stuff; read on!
I used a 10-in green styro wreath form and covered it with book pages
Ripped out tons of book pages (a romance novel from GW for $2.39)
Next, I got my handy dandy MARVY 3.5" scalloped punch
punched out
loads
of these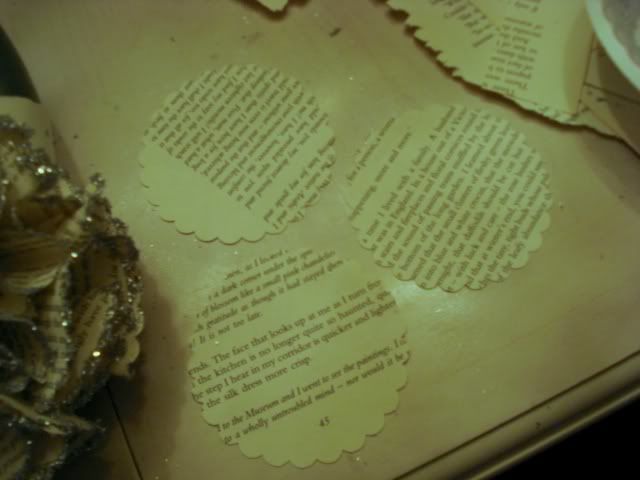 Glittered up their scallopy edges (first dipping the edges in glue and rolled them in fine German Glass Glitter glass).
WE INTERRUPT OUR REGULARLY SCHEDULED QUICKIE TUTORIAL FOR THE FOLLOWING CONFESSION:
I was so anxious to see how the glittered book florettes would look I totally cheated, but just a wee bit...
Ha!
Ok, where was I?! oh yeah...
Here they are are drying and I'm waiting...waiting...waiting
waiting...
Once they were dry I folded (without creasing them) then and glued them on the wreath form with my trusty glue gun.
Originally I made 150 glittered edged book page florettes. Oddly enough...I didn't have enough. This is as far as I got
So I glittered up another 130 florette edges and called it a night.
Next morning, it took another 50 to finish the wreath.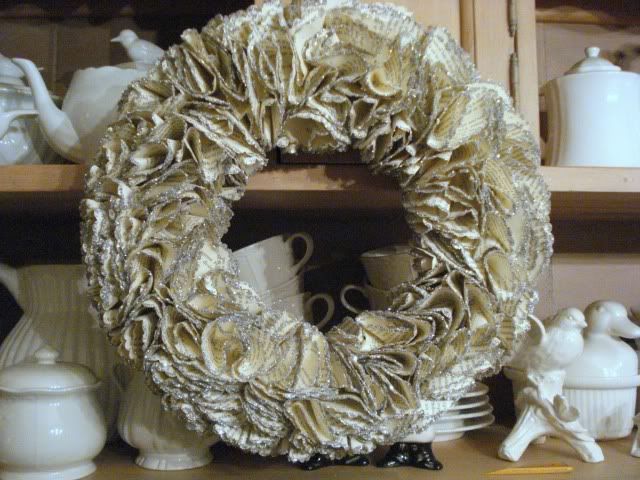 Not counting breaks and drying time (oh and the burnt finger tips ha!) it took about 8 hours to complete. BUT, it truly is dazzling and therefore so worth it! I will be making one with red glittery tips, one with gold tips and green! Should be on my etsy in a few days.
So what might I be doing with the remaining 80 florettes you ask. Well, I did cover up this 3.5" styro ball with some pages...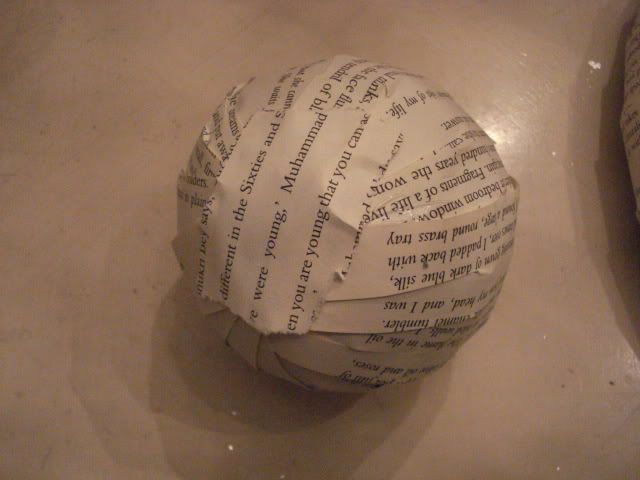 If you are thinking ornament...ummm not this time. But here's a clue: pucker up baby! sookie sookie! ha!
I will be posting a more thorough tutorial in the very near future. I just need someone to take the picture of how I folded each florette.
I'm hooking up with these fabulous hosts!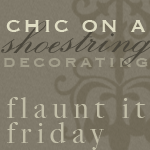 Be sure to check out the other participants!
Have a wonderful weekend! Thanks for visiting! See you soon!
Cheers!