Greetings and Happy Pink Saturday Pinkettes!! Thank you so much to our fabulous Beverly of
How Sweet the Sound
. If you haven't already, do stop by Beverly's blog and say hello. Get comfy, grab a cuppa and enjoy all the fabulous pinks the other wonderful and clever participants have posted.
My beautiful and fablulous daughter birthday was this past Thursday so I wanted to share her beautiful roses and a little gift I made for her, hope you don't mind!
I made (and sold) this pretty tassle a while back.....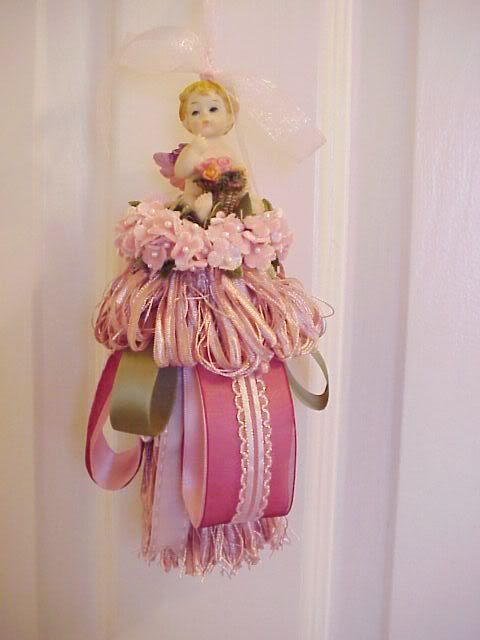 Isn't she darling...yes?! She's got the prettiest little wings and such a sweet face....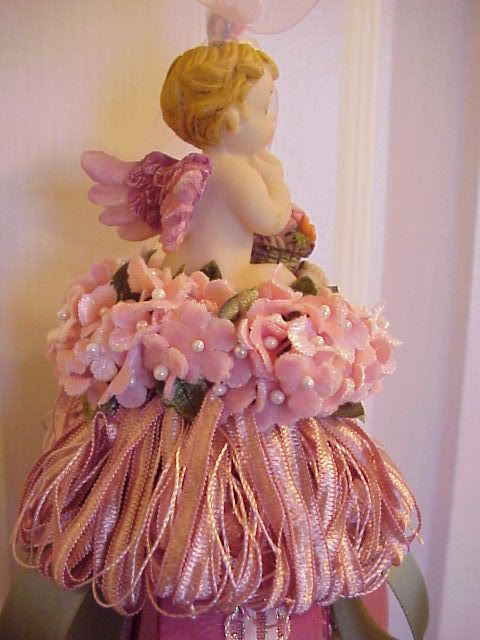 Well, I find out from my darling daughter that she was very sad to see her go! My daughter really wanted her. Fortunately, I had just one more pretty little angel in my stash and made this one for her....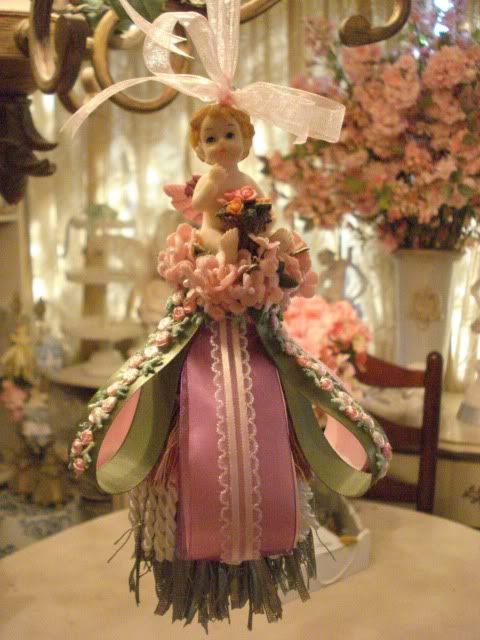 A bit different, but still adoreable...yes?!
Here are the pretty roses she received...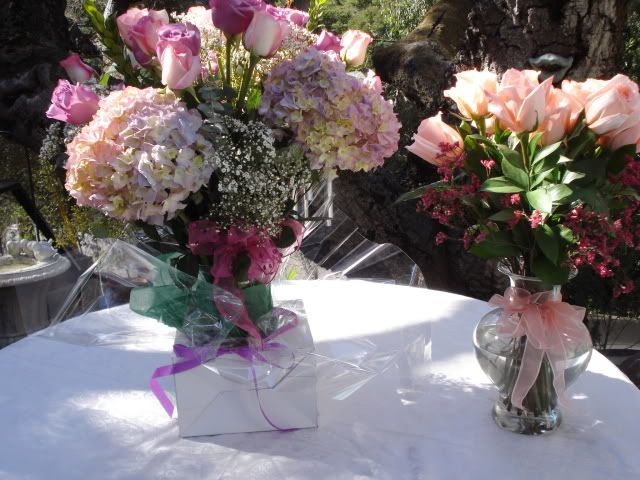 these pretty pale pinks are from her brother...
and these from her fabulous hubs....
I sooooo heart roses and hydrangeas, don't you?!! So pretty!
Now, I just want to share another find at Home Goods! When I saw these I literally
squeeled
out loud! haha!
We all know the camera isn't always accurate...the true color isn't lite blue but light aqua blue with pink roses; my absolute fav!
Sure makes washing dishes a much more pleasurable chore!
Ok, I'm going to scoot now. I want to view the other fabulous participants and their post for
Beverly's Pink Saturday
! You are more than welcome to join us!
Thanks so much for visiting me today!
Wishing you and your loved ones a safe and fun weekend!
Cheers!