Happy Pink Saturday everyone! Thank you so much to our fabulous Beverly of
How Sweet the Sound
for hosting! I hope she is recovery well and be back in the "pink" in no time!
Is everyone as anxious for spring as I am? ha! Here is what really got me going.
I received my Early Spring 2010, MacKenzie-Childs catalog. Be warned, these photos don't show how really pretty the colors are on the catalog! If you received your catalog, you know exactly what I mean.
These are aptly named Flower Market Enamelware. Me so likey! You can view them on the MacKenize-Childs webpage
here
Anywhooo, when I was at Michaels, they were having this great sale on their containers and vases. I've been eyeballing this tall one for some time.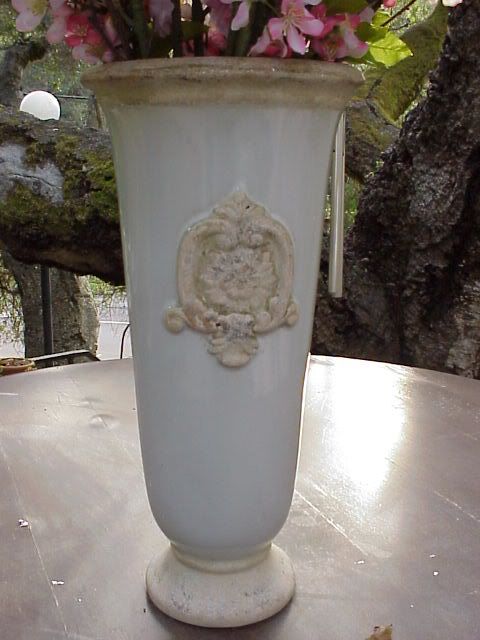 I adore the soft blue color. Well, it was marked down from $29.99 to $11.99, so...totally sold! ha!
The Mac's new line completely inspired me, and not wanting to wait weeks to act, I dug out my stash of faux babies and....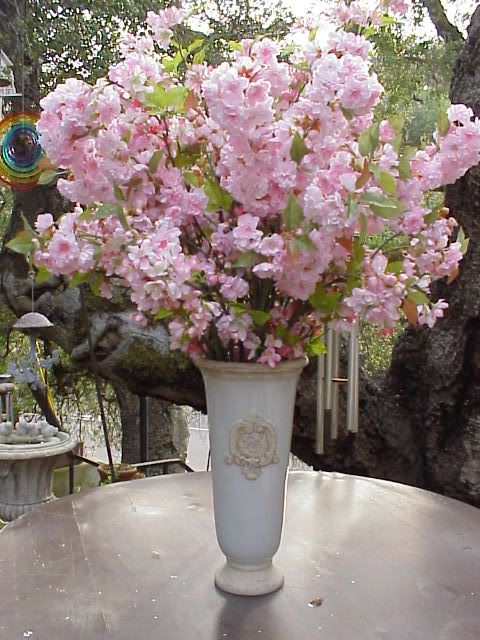 If you gonna go faux, go big! ha! I love this bunch of cherry blossom branches, so cheery! I brought out my little pink roses to give you an idea of scale....
I had to take the photos outside; inside was just too dark....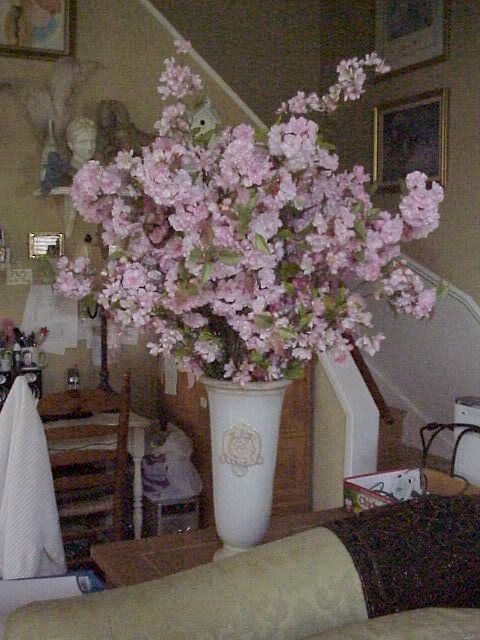 Please don't mind the "spring cleaning" mess! I was moving it around and around trying to find a bright spot for the photo. The one shown is the brightest as it faces the slider, but was still to dark. Perhaps one day I'll afford a better camera! ha!
I love my little white vase filled with pink rose buds (yes, faux too). It hangs out on my bed side table. One day when the light is better, I'll show a photo of that vignette.
I ran out of time on this next one. I only just finished giving this urn my shabby aqua treatment, and, I wanted to share it with you....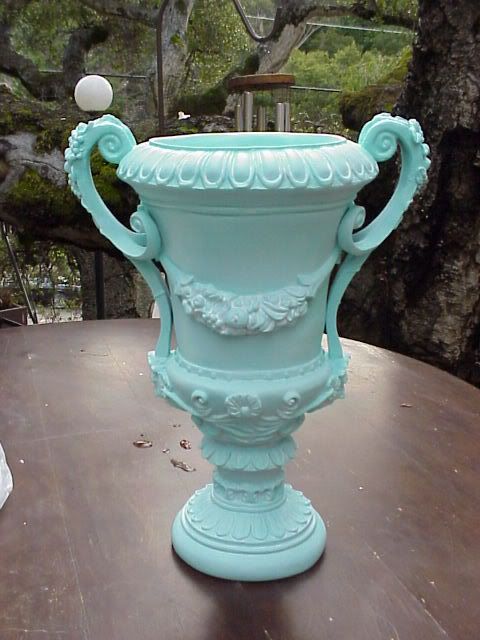 I am crazy for this urn! It was that ugly brownish color that really didn't show any of the detal.
UPDATE:
Sorry, no before photos;
yes I know me bad blogger
! This treatment was simple and you can find the detailed tutorial at my How To's
here
.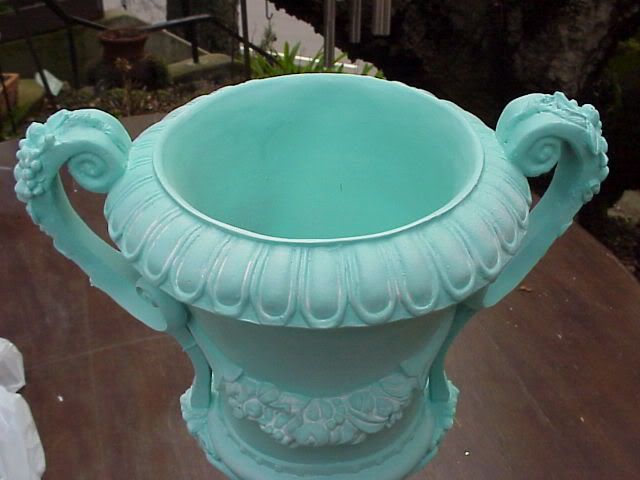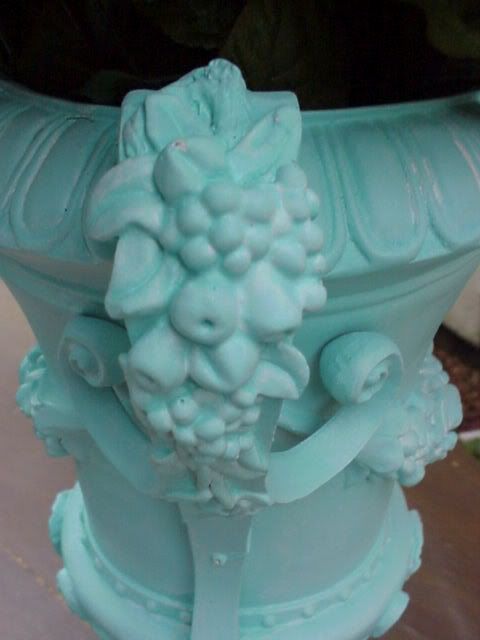 Love that face! Great detail...yes?!
I am going to fill it with these....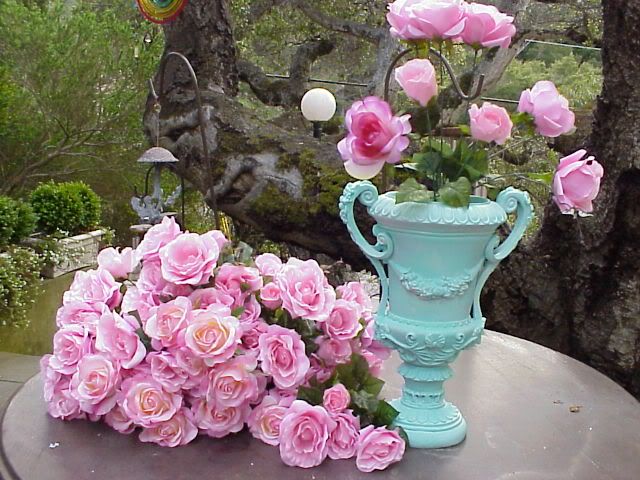 Like I said, if you gonna go faux...go BIG! I promise to show you the finish next Pink Saturday!
Before I go, part of our quest for Pink Saturday is to introduce you to another blogger friend. I'm sure many of you know her.
She is lovely, clever and talented! She just whippped together this charming piece....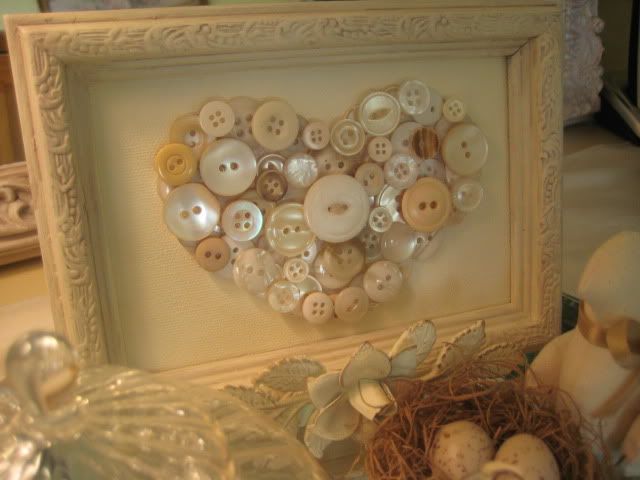 courtesy of A Petite Cottage
You can see her post
here
Ana grabbed my blogger button and found I (in my typical fashion) didn't proof it close enough before publishing it. I had errors in the coding and *blush* typos! She took the time to email me and let me know about my faux pas. *Mauhhhh* Ana! Thanks so much!
Be sure to stop by and say hello to
Ana at A Petite Cottage
I'm off to visit other fabulous pink participants and see their beautiful post for
Beverly's Pink Saturday
! Thanks so much for spending some time with me!
Cheers!