I can tell you first hand, going from nearly 3900 sq.ft. to 1325 sq.ft is not an easy task. So what does one do when forced with such a dilemma? I felt it best to find a tool that would help me figure out how to optimize furniture layout and storage, without having to move everything around.
After some research, I decided perhaps home design software would be the answer. I played around with the Sims game back in the day. Mostly so I could build and furnish the homes, shops, restaurants, etc. I jumped on Google and started reading reviews on the various software available.
I was hoping to find one more suited for the average, non-architect, non-computer geek, like me.
I narrowed it down to this one because of the following...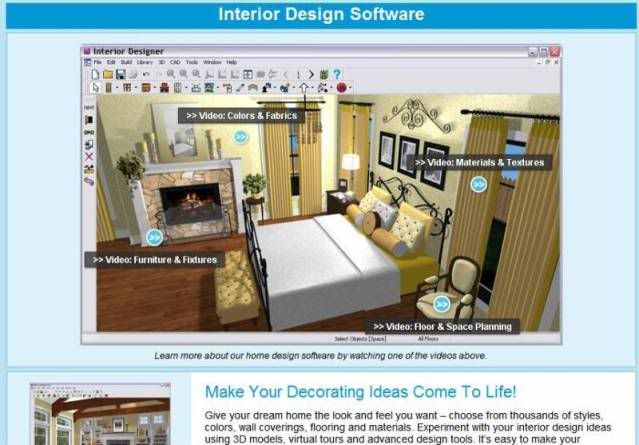 Wow, "Make Your Decorating Ideas Come To Life!" That image looks fabulous, yes!? Well, it gets better. Next, they hit me with this...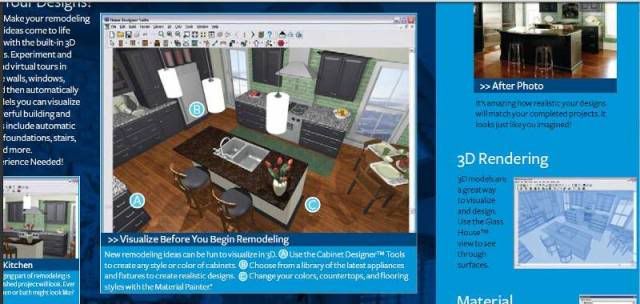 As great as it all looks, I'm still a bit skeptical. So00000 they hit me with this image...
The three magic words I needed to see "Powerful, Fun, EASY"!
Did you notice who is at the computer making decorating magic....a kid. Yep, a kid! Well slap me silly, if the little guy can do it...how hard can it be?! (At this point someone should have really slapped me! ha! )
Like all savvy frugalistas, I searched online for the best (cheapest) price. Three days and $50.00 later it arrived. I was as giddy as a drunken goose! I jump on my computer and loaded the program. I couldn't wait to get started! I could arrange my place...then I could build my dream home! I could design the floor plan and decorate it the way I always imagined it to be!
After nearly an hour watching videos tutorials and reading helpful hints, I decided it best I just get started. After all, I've done a sufficient review and feel I have a clear sense of the basics. The rest, I can learn by trial and error, right!?
David Bromstad was so right when he said, "you can't fix stupid!"
About 5 minutes into it I realize I need measurements. I jump up, grab my notepad, 16' tape measure, a pencil and measure out each room. Back at the computer, measurements in hand...oooops made another booboo, not only do I need room size, I need closets, pantry, windows, cabinets, appliances, doors, wall height...get the picture?
I'll spare you the rest of the gory details and show you what I finally was able to accomplish. Mind you, it only took about 30+ hours, over 3.5 days and I was only able to complete the first floor. Oh, and pay no attention to that roof line. It made me add it or it wouldn't let me see my 3D version...
Woohoo, Houston we have a floor plan! It's not spot on, but dang close!
After several hours of frustration, I was now feeling pretty good. It was short-lived. lol! Who would have guessed that creating the floor plan was the easy part.
Adding furnishings was frustrating on so many levels. Here is what I managed to do.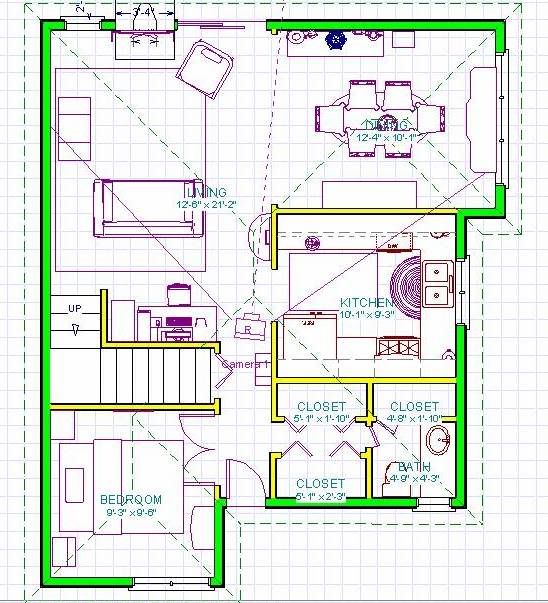 The upside, at least I can now see my 1st floor in 3D! I did not figure out how to put in the vaulted ceiling over the livingroom; mostly because it wanted me to put in the 2nd floor. At this point, that wasn't going to happen anytime soon! ha!
So what you won't see is the 2nd floor that has a laundry closet at the top of the stairs between 2bdrms, 2 full baths.
Yikes, why is the furniture so ugly and what is with those color??? It was very cumbersome to place the furniture, some pieces were near impossible, so I gave up.
I decided to just stop trying to make it pretty and explore the "walk through" feature. Bugga, another hurdle to tackle; navigating the camera is a whole new semester all its own!
Birdseye view of my teenie-tiny kitchen. In real life it is white with black granite countertops....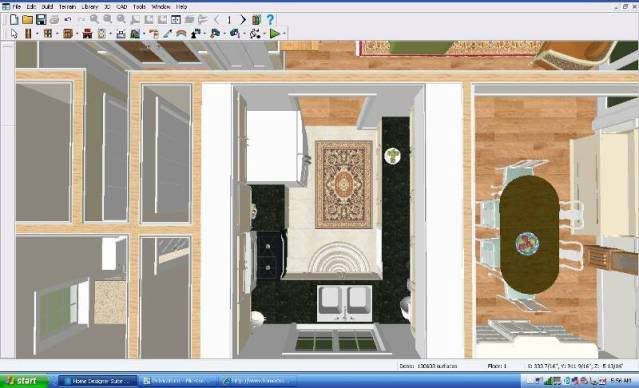 I have glass canisters and these, oddly enough, weren't too bad.
Behind the glass canisters is subway tile backsplash that is suppose to be a pass thru into the dining room that goes the full width; another failed nightmarish attempt!
The only storage I have other than the closet in the 2 bedrooms upstairs, are these 3 closets.....
and a pantry tucked under the stairs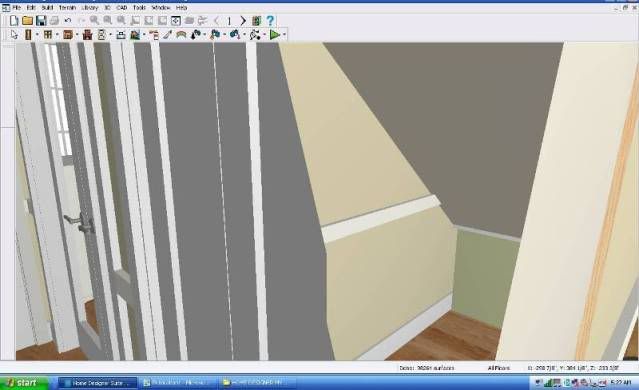 Of course I have 3 garages filled with stuff too. ha! Stairs were another hurdle, but I managed, somehow!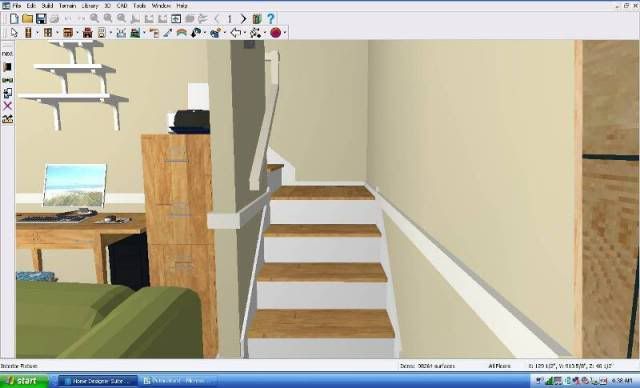 A Sarah Winchester moment; I'm trying to confuse the spirits in the software ha!
Viewpoint from the stairs towards the kitchen & dining room. How ironic that the monitor on the desk is the best looking item from the furnishing library ha!
View from the living room towards the dining room
One fun feature is you can look through the windows and glass doors
If I were able to figure out how to do the landcaping and backdrop, you would have been able to look out from the inside. You can, it's just all...blank.
I can see how computer wizards and computer savvy architects may find this software easy and simple. I'm not computer illiterate nor am I a wiz. For me, this software is not "for dummies" friendly. I see the potential it offers, I would have liked to attain it. I just don't have the motivation (time) this software requires to become proficient enough to enjoy it.
I must add, the fee for architects, interior designers, and landscape designers is worth every penny and more!
In case you are wondering....
you can view the webpage here
Better Homes & Garden's Home Designer Suite
If you think you might want to give it a go, I know where you can get a used one...cheap! ;)
This post is linked up with the following fabulously talented hosts:
Cindy @ My Romantic Home ~
Show and Tell Friday
Gina @ The Shabby Chic Cottage ~
Transformation Thrusday
Lori @ Life as Lori ~
Get Your Craft On Thrusday
Steph @ Somewhat Simple ~
Strut Your Stuff Thrusday
Cheers!