Greetings! So lovely of you to stop by!
I need your help with a scientific test! Nah, just kidding, but how about a bit of fun though! I do hope you will participate *batting eyelashes* ;)
I picked up this sad, very blasé peacock a while back.
I saw the potential but couldn't decide which way I wanted to go to achieve my vision.
I could use this...



or this


I've been (slowly) applying silver leaf to this horsey head
and really like the results so far.
Here are a pair of lamps and a frame I spray painted metallic silver.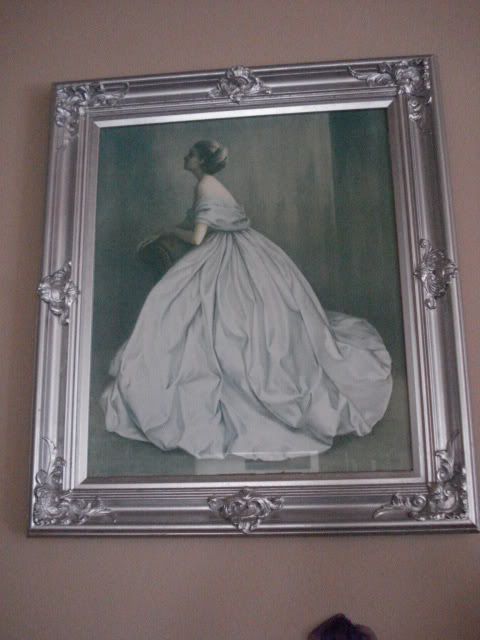 I was very pleased with the results.
So here is my peacock today...
From very blasé to olay...yes!?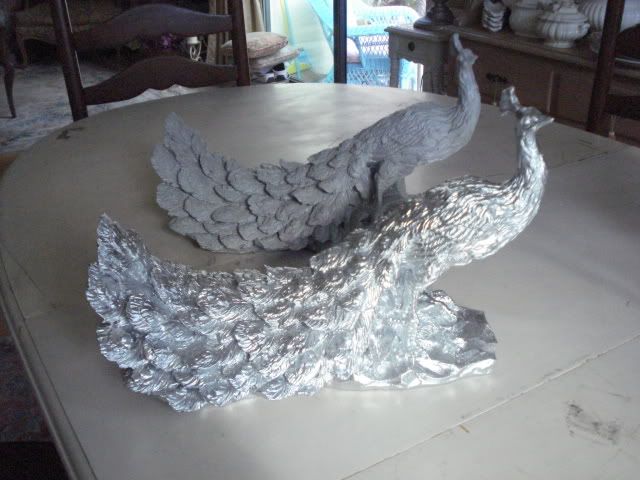 Yep, I bought two. Really helps with the before and afters...no? ha! Actually, I'm thinking of painting the other one white with a bit of antiquing, but that's for another post ha!
So then, which product did I use? Well darling, that's where you come in! I'd like it very much if you would vote which on you think it is.
I am NOT doing this for any corporation or being paid to do this; notice I've not used the products names or manufacturers in text. I am doing this purely to share the result with all of you.
Here's a few more visuals to aid you...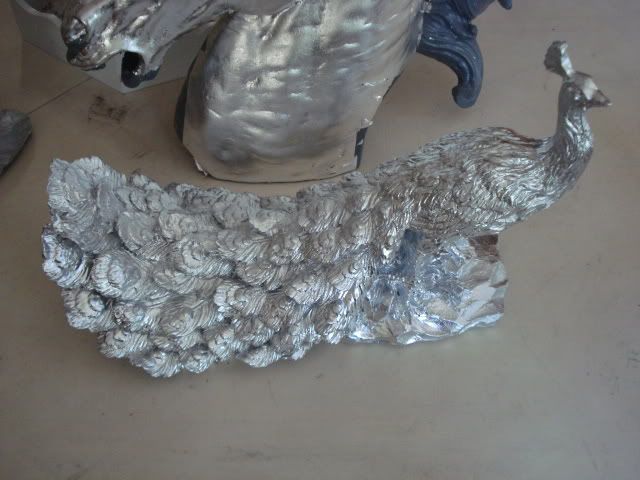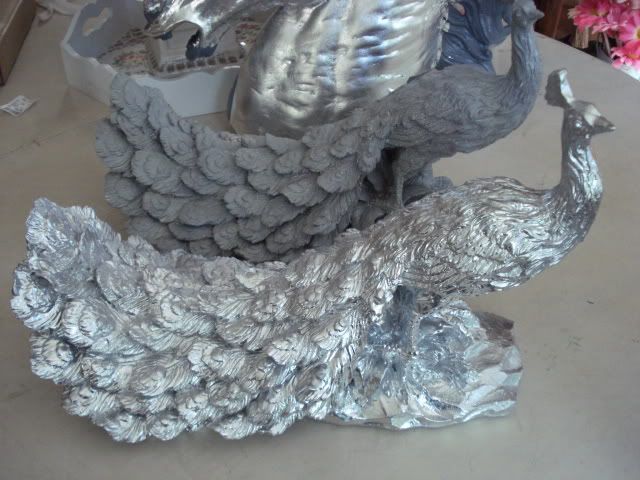 The poll is located at the top of my side margin. The poll ends on Wednesday, November 17th. I will reveal the method to my madness on Thrusday, November 18th post.
It will be interesting to see what everyone decided. Even though you are making your judgement via photos, those who have seen the peacock in person had a bit of trouble deciding.
Thank you so much for participating! You are a darling!
FYI, this is the primer I use under the silver leaf for the horsey project and for the metallic spray paint too. I didn't use any primer on the peacock since it was already a nice dark grey!
I'm linked up with:
Stay safe and warm!
Cheers!