What is it about bird houses that are just so bloody charming?! I cannot resist one ever! I have so many! Several are a pending project; some to paint, some to mosaic. I got out my paint and paint brushes and made a bit of progress.
Wanna seeeeeee
? ha!
I couldn't resist using my beautiful hydrangea as a backdrop!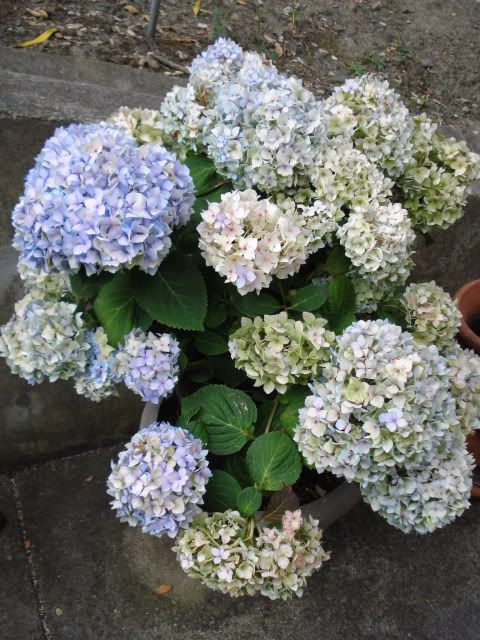 so lovely even though the blooms are fading!

Now, the before is all white. I know...I know, I agree, it's darling the way it is....




But, paint is only paint. If I hate it, I can repaint..yes?!

Before I show you the after:

think beachy victorian cottage
think tin roof

(that was my inspiration)

tah dah!


I so love the results. I used Gliddon true turquoise then white washed it. The roof is Rub n Buff Silver Leaf (to mimic the tin roof)
after a little distressing here it is with it's roof glowing in the sunshine, no photos were touched up!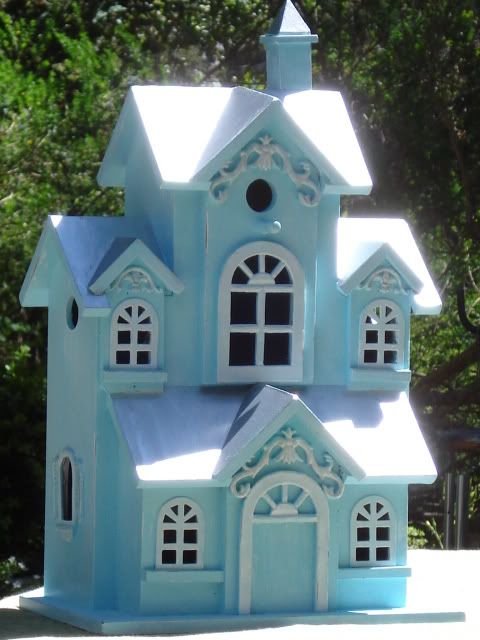 isn't that just lovely?!

Now for those of you who love the white, don't despair, I'm a huge fan of white bird houses as well....sooooo *giggle*




I have a couple more lol!
Theses bird houses are about 16" tall (not counting the 3" chimney), 10.25" wide and 7" deep not including the base. So the overall (base to tip of chimney is 11.5" wide x 7 3/8" deep x 19" high.
The aqua bird house will be available for $155.00 (including packing, shipping and insurance)
I did get one prepped for a mosaic project, this one is fairly large too (17" x 8" x 8")....


with the other bird houses...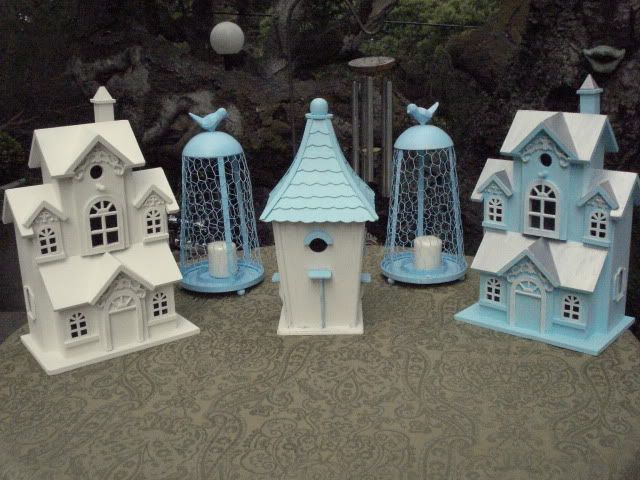 these are the plates I'm going to use....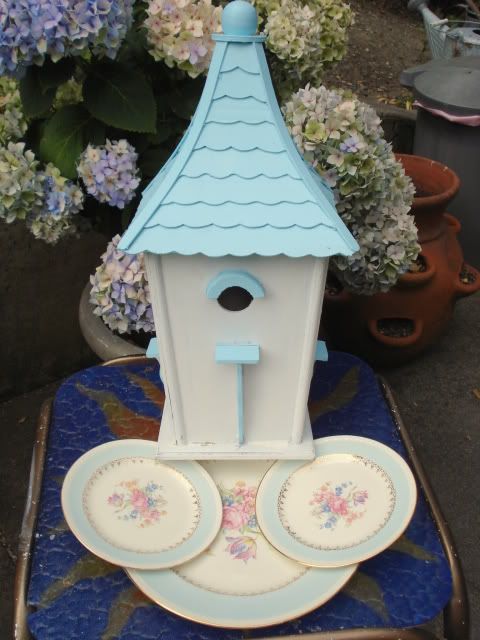 They will be nipped up because they are not useable as they are...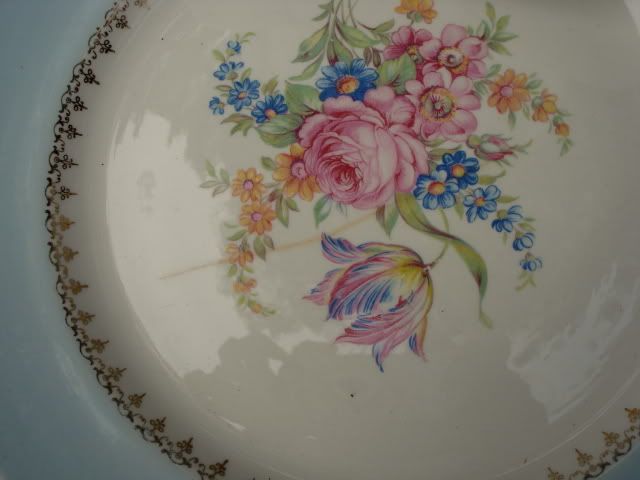 There is another bird house that is another favorite....
wait, who am I kidding, they are all my favorites! ha!
This one has been outdoors for ages and I think it's time to bring it in for some repairs...


It's been up on this tree


BTW, Candlestick park had it's first antique and collectable fair today. I went and yeppers my dear I had a full battery in my camera! ha! I ended up with over 300 photos! I
cannot wait
to show you some of the amazing items I came across. So don't wander away too far. Come back soon and go to the Candlestick Park Antique Fair with me!
Thanks so much for spending some time with me! Let me know what you think of my turquoise bird house and it's faux tin roof..ok!? You're a darling!
Cheers!