A fractured fairy tale or...to trash or to transform!
Turbert the Tureen sat proudly in Tina's hutch....


Although he was full of dust and such,
Turbert the Tureen never said "don't touch"


When she took him down to for a good clean
Off his crown flew from Turbert the Tureen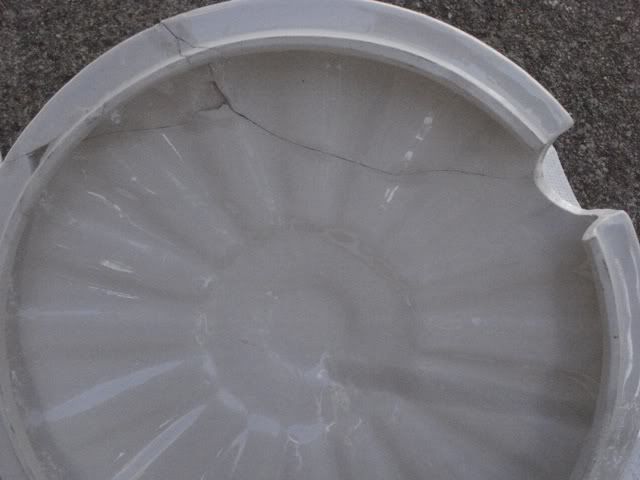 Even with all her epoxy and glue
His broken crown she couldn't renew
Oh poor, poor little Tina what was she to do?



Her adored Turbert no longer had his crown
Sad, sad Tina, she was so down
How could she ever turn this tradegy around?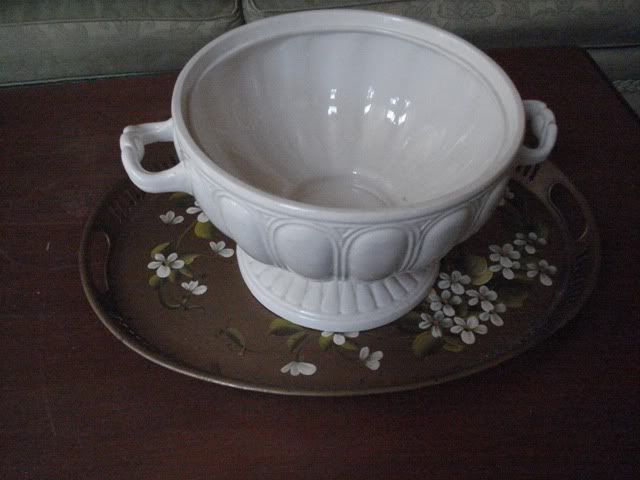 Well darling, when life gives one chicken poopoo...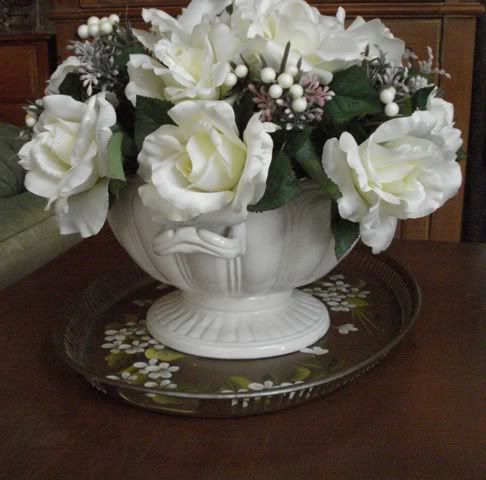 make a fabulous chicken salad, of course! ;)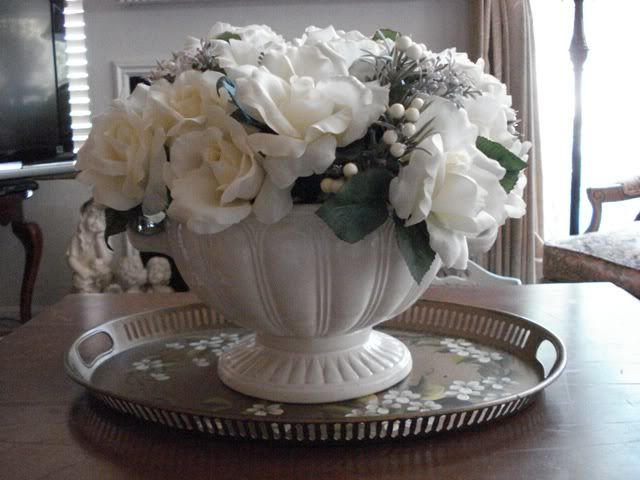 Next time something crashes miserably into pieces,
transform it's beauty, it's value increases.
And now my darlings, my tale, it ceases.
(back away from the rhyme website Tina!) lol!
When they say hardwood floor...they mean
HARD
wood floor! ha!
I've had that tureen....well, forever.
Farewell poor Turbert the Tragic Tureen, for now I have gorgeous Jasper the Jardiniere. Cest la vie!
Hope you are having a lovely week!
I'm hooking up this post with...
the wonderfully fabulous Gina @ The Shabby Chic Cottage

the clever and talented Cindy @ My Romantic Home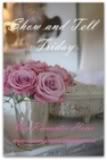 click their button for the express back to the participants list!
Cheers!