I hope everyone had a lovely Easter! The weather was horrid here, windy and raining buckets. We've had loads more rain the past 2 weeks, it's definitely messing up my furniture painting schedule.
So no furniture to show you yet. But a bit of progress on the living room project.
On one raining day I stopped into Joanne's fabric and found this in their remnants aisle....
It's a soft bluish/grey, looks more grey in the photo. It's Waverly, but I don't know the pattern name...wish I did. There was only just over 2yrds and marked down from $29.99 per yard to $14.99.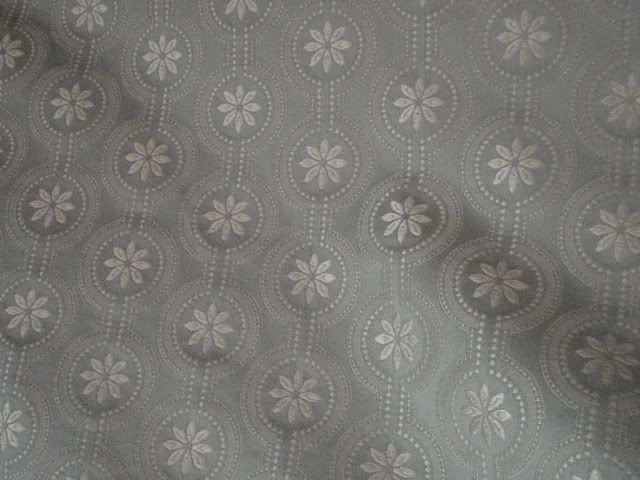 It is perfect for this ottoman that stole my heart...
I'm thinking no way will I find this ottoman ready made, so I'll have to make one.
I've been searching for the legs, the rest should be easy to find, now that I have the fabric *happy dance*. If you come across similar legs on ebay or whatnot, please let me know...I'll love you forever!
Now if I can just find the fabric for the slipcover I want for the sofa. This is the style that makes my heart go pitter-pat....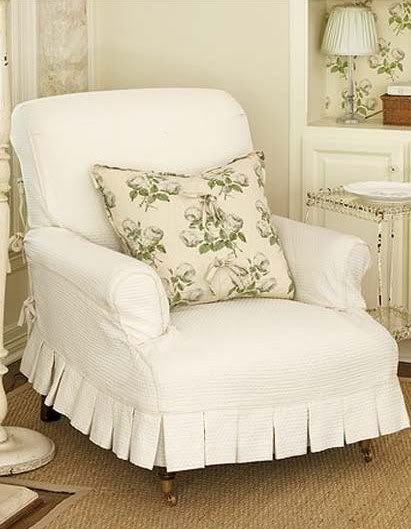 Love those pleates! I love everything about that slipcover. I'm definitely a casual but tailored gal.
I so wish I knew what type of fabric that is. If you know, pleaseeeee tell me! ;)
I did finish a few more layouts for the page header library for my online venture with my son. Here's a peek at one....
I'm working on a Christmas version. You can see more
here
If you haven't already entered for My Thank You Giveaway for the $50.00 Target Stores gift card, you can
here
!
Good luck to everyone who entered!
I'm linking up with: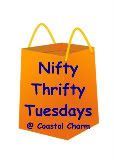 Linda @ Coastal Charm ~ Nifty Thrifty Tuesday
Cheers!