Today I am participating in both and Today's Thrifty Treasures every Monday,
hosted by the fabulous Rhoda at
Southern Hospitality
and Metamorphosis Monday, hosted by the fabulous Susan at
Between Naps on the Porch
!
Thank you both for hosting such a fun weekly event!

Before we begin, I just need to say that since I started blogging just about 2 months ago I have had the pleasure of meeting so many wonderful, creative, and clever people! I wish I could adequately express how grateful I am to have been so warmly received how much I cherish the kindness each of you have extended to me! I am truly touched! Thank you so much! Warm hugs to each and everyone!

My first offering is a brief metamorphosis of a vintage broken china mosaic table. I found this table at Ross for $19.99 (I bought two)...

design and layout....

adhering the nipped china tiles...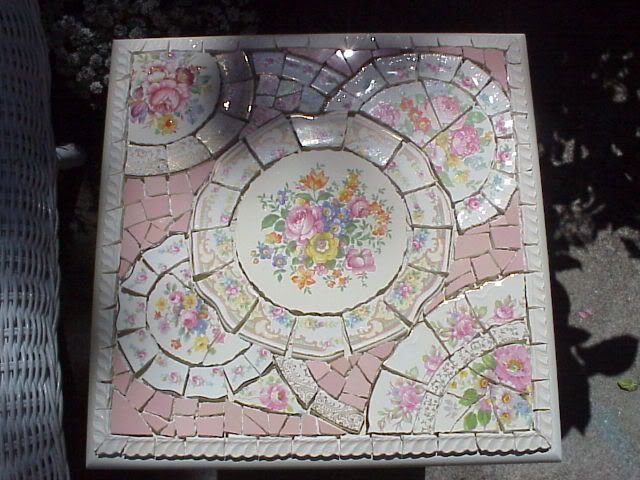 to grouting....

to a finish!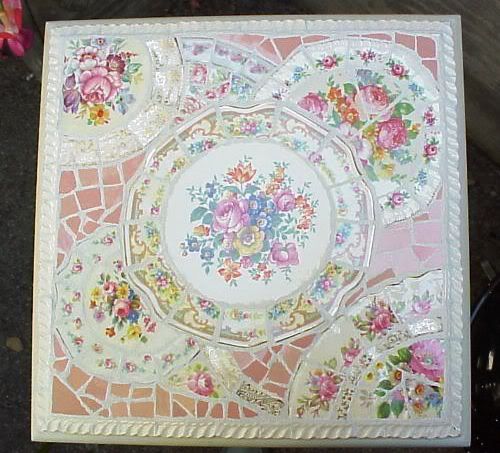 Next, I wanted to find some inexpensive frames that I could transform into chalkboards. I found this 19.5" X 16.5" Magnetic Chalk Board Ross for $7.99 (I bought 3). I didn't have to spend money on the chalkboard paint and BONUS..magnetic too! *doing happy dance*! A while back I scored a huge supply of Oceanic Glass on Ebay, I got 40 pounds for around just around $50.00, not including shipping. I used only a tiny fraction of this beautiful glass on this piece.

Basic magnetic chalk board, wee bit sad; but I had a vision....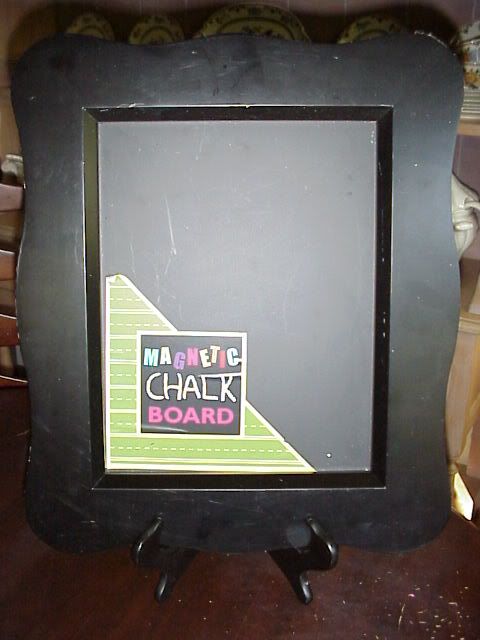 Oceanic Glass is so beautiful, I added some of these....

and a few more of these....

and Voila, my Mackenzie-Childs inspired frame!


If you would like to see more detailed instruction on how to create a broken china mosaic, I offer all my how to's and helpful hints links located at the top of my left side bar.

You are a darling for spending some time with me today! Thank you!

I will be out and about viewing all the fabulous finds and wonderful transformation all the wonderful participants have posted for both Today's Thrifty Treasurers and Metamorphosis Monday! Everyone is welcome; join us won't you?!

Have a great week!