Happy Pink Saturday everyone! Thank you so much to our fabulous Beverly of
How Sweet the Sound
for hosting!
If you haven't already, do wander over to Beverly's blog and say hello. Then grab a cuppa, sit back and enjoy all the fabulous pinks the other wonderful and clever participants have posted.

When I started blogging a couple of months ago, I had no idea what a delightful experience it would be. I have met so many wonderful, caring, talented, sweet, thoughtful, and very clever people! Even more surprising is that so many of you have found my blunderings and blathering worth following. I am truly humbled.

I thought it was about time, dear hearts.....


...that I tell you how wonderfully sweet and beautiful you are.....
for taking the time to visit me. I cherish your visit and want you to know how much I love reading your comments.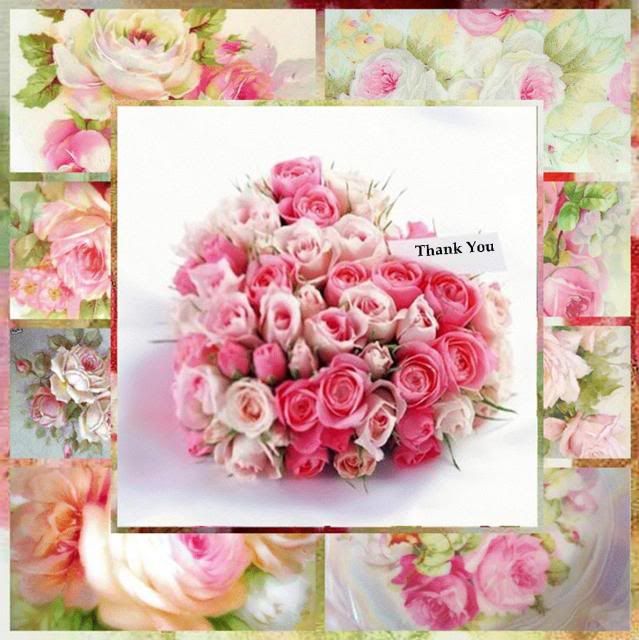 I feel like Sally Fields the night she won..."You like me! You really like me!" ha!

Thank you so very much for your interest, your support and your thoughtfulness.

I'm off to see what the other fabulous participants have posted for Beverly's Pink Saturday! C'mon along! Everyone is always welcome!

Hugs & kisses!