Greeting Pinkettes and Happy Pink Saturday!! Huggies to the fabulous
Beverly of How Sweet the Sound
for hosting this fabulous event!
My great niece, who is in her tweens, was visiting last weekend. When I showed her my recent projects....
the finished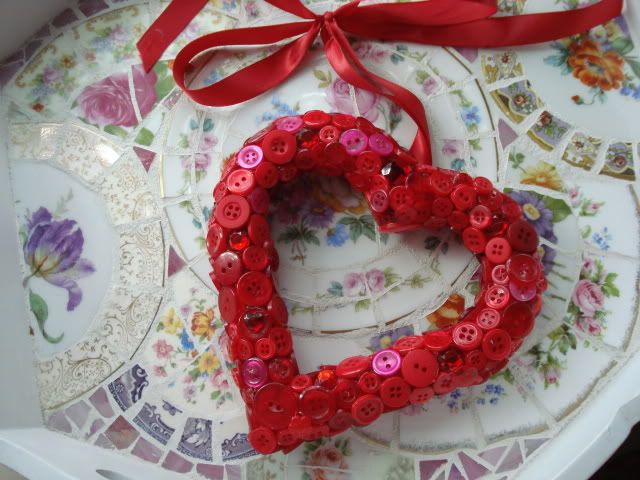 and "wip" (for the pinkettes!)


She was thrilled and wanted to make one too. She picked out her ribbon and I wrapped the styro heart for her; showed her how to use the low temp glue gun and gave her a tray of supplies. (
did you see that tween's mommy...I said LOW temp glue gun!)

She worked on it during her down time on Saturday and this is how I found her Sunday morning....
me
: Whatcha up to my little tween-heart?
her
: I'm working on my project, trying to finish it before I go home. I don't think I can finish it though
*sighing* after she smiled for the camera ha!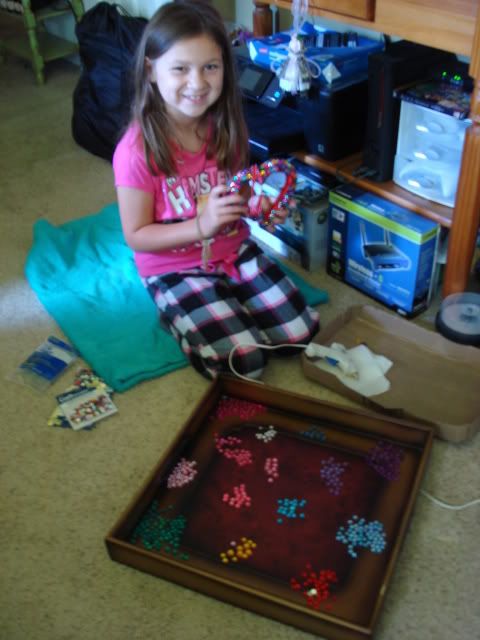 me
: How much more is there left to do?
her
: Well, I've got all of the front done.....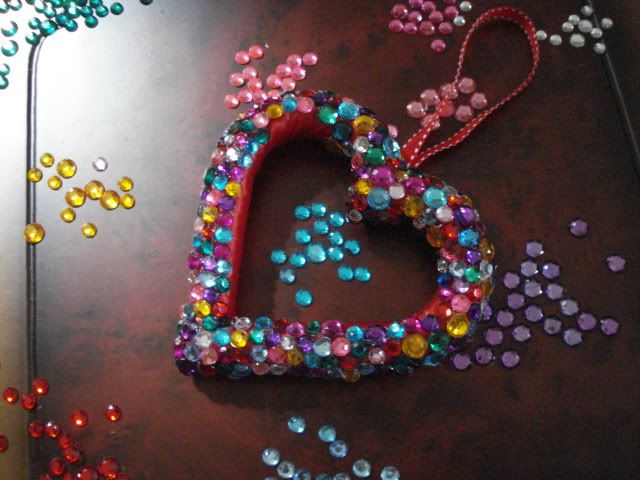 ....and I've started on the back, but the inside still needs to be done.
me
: Wow, you've got quite a bit done. It is looking so beautiful!
her
: yes, I know, but I what am I going to do? I can't finish it since I have to leave soon; and, I can't finish it at home because my mom won't like me using the glue gun with my little brothers getting into everything.
me
: no worries darling. Tell you what, you come pose with what you have so far, and I'll finish it for you.
her
: ok!
me
: hold it up so everyone can see how beautifully it is coming along. Give a sweet smile for all the wonderful bloggers!
her: ok!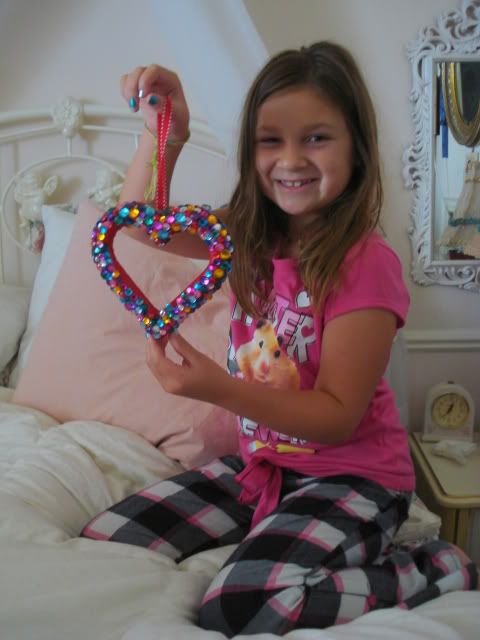 her
: Will they really look at my project.
me
: Yes indeed.
her
: how will you know?
me
: because when they have time, they will leave a comment.
her
: really?! Can I see their comments?!
me
: I'll let your mommy know when I post this and she can pull it up on the computer. May not be until next week.
her
(jumping and *squeeling*): Woohoo! I can't wait! I hope they think it is beautiful!
her
: don't forget to take pictures so everyone can see it finished, ok!?
me
: I promise! Now go get ready.
She's such a darling! She is every bit her mommie; beautiful, sweet, bright, mischievious, caring...she makes my heart smile, just as her mommy does!
As promised, here is her finished rhinestone heart.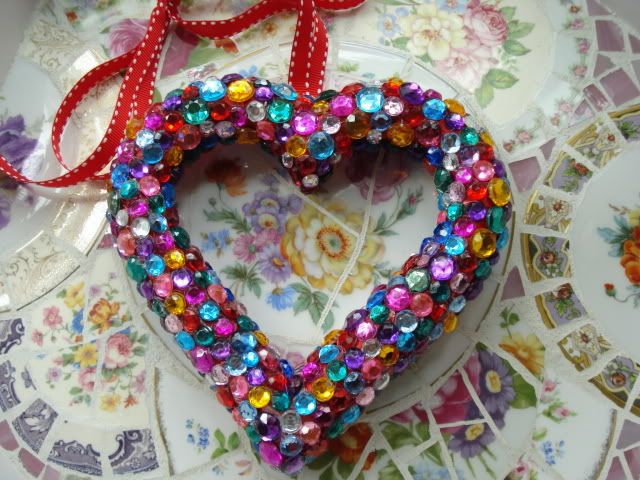 Maybe on her next visit I'll show her how to mosaic a birdhouse or strip and paint a table ha! (just kidding tween-heart's mommy!! lol!)
Thank you in advance to those of you who took a moment to leave a comment for my darling tween-heart!
Have a lovely pinkie weekend!
Cheers!
I'm linking up with the faublous
Beverly @ How Sweet the Sound