When I was in Michael's yesterday, I was talking to the gal who works in the faux floral department. She told me about a contest that Michael's is having and suggested that I enter. They have weekly winners who get a $100.00 Michael's gift card, and there will be 2 grand prize winners who will each receive a trip for 2 to New York City, 2 tickets to see a Martha Stewart show, and a $250.00 gift card! It started November 1st and will run until December 20th.

So I entered my Ornament Heart Wreath!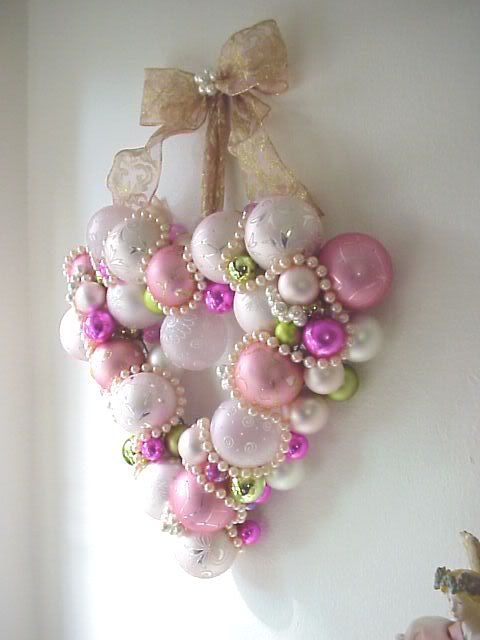 I don't think it's likely I'll win. There are over a 1,000 entries and it's based on a voting thing. I am not a mega bloggers with over 1,000 followers and many of the entries have hundreds of votes already; so I'm thinking I won't be able to carry the numbers like the others.

So why did I enter you may ask. How could I not! To have a chance to go to New York city! To have a chance to see a Martha Stewart show! Heck, the $250.00 gift card alone is worth a try!

There are so many wonderfully creative and talented crafters here in bloggerville, I think everyone should enter! If we all vote for each other, who knows...one of us might win! Wouldn't that be great!?

You don't have to register to vote! And, you can vote for more than one entry!

If you have a moment, and you like my entry, you can put in a vote for me
here


Let me know if you decide to enter! I'd love see your entry!

Good luck to everyone who decide to enter! And a big HUG to those of you who visited my entry!

Hugs & kisses!