Happy Pink Saturday everyone! Thank you so much to our fabulous Beverly of
How Sweet the Sound
for hosting!
If you haven't already, do wander over to Beverly's blog and say hello. Get comfy and enjoy all the fabulous pinks the other wonderful and clever participants have posted.

For my pink contribution I thought I'd show my pretty pink Bordallo Pinheiro plates and bowls. But first, I have a confession....since I've already packed them up and put them away till next spring....I am posting the photos from last spring.

First we begin with a set of my salad plates....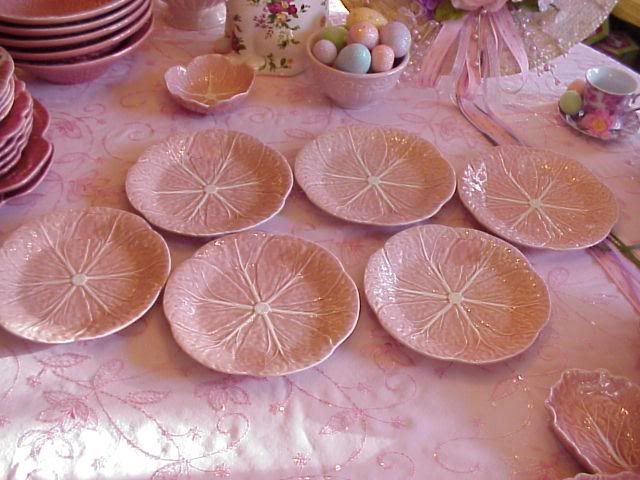 I had four of these, now I have three *sniffle*
My darling little bunny plates. Haven't used them yet (see the made in portugal stickers on them ha!)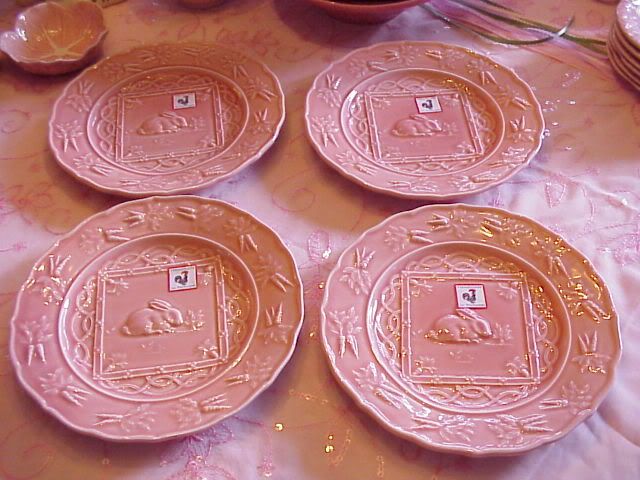 I love the detail on them, see the cute turnips and carrots...too adorable! lol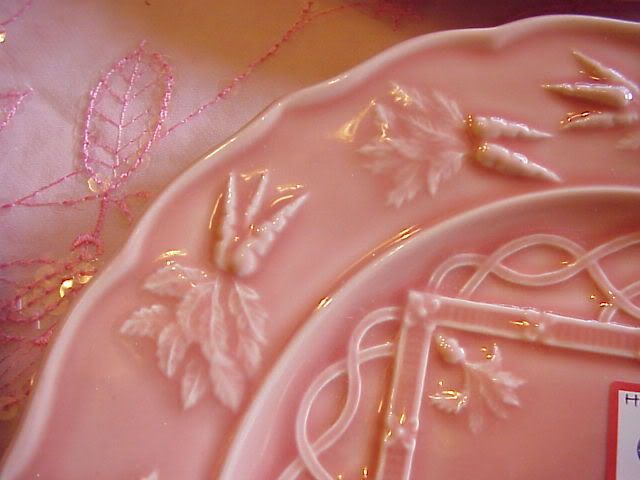 Here's the cute little bunny wabbit....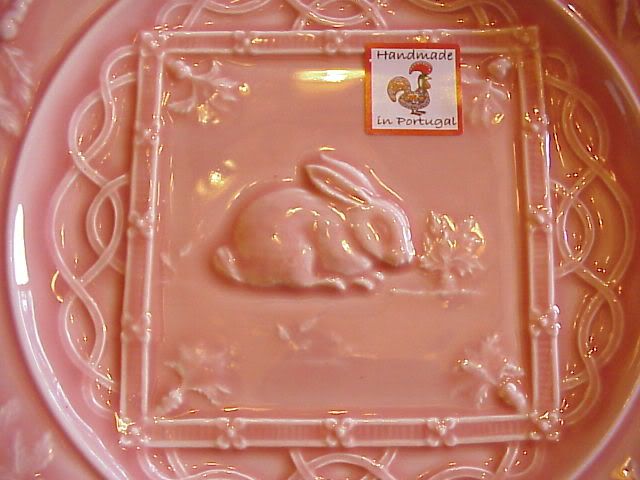 I have the pink cabbage cake pedestal which has doubled as a vegie w/dip server (I use a pink cabbage berry bowl for the dip. Cute...yes?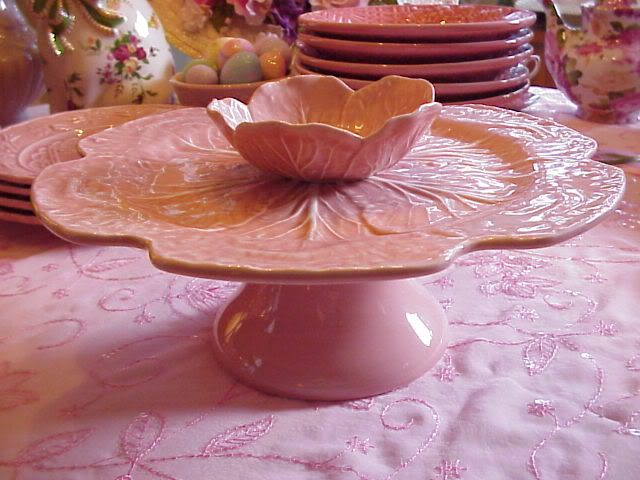 Now these bowls are my favs...they are serving bowls and I love the detail on them...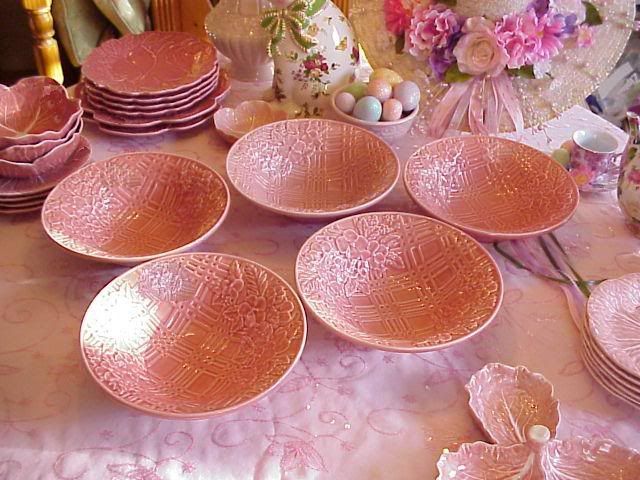 love the pretty flowers and lattice detail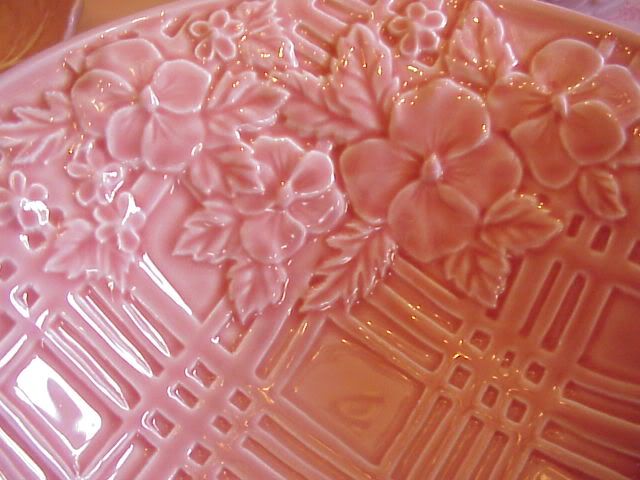 and the dotted and swirl detail of the underside...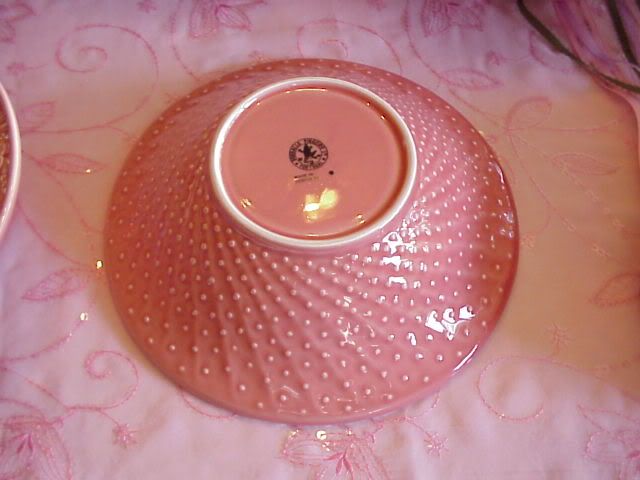 Some of you may recognize these and the cabbage plates from my summer tablescape I posted....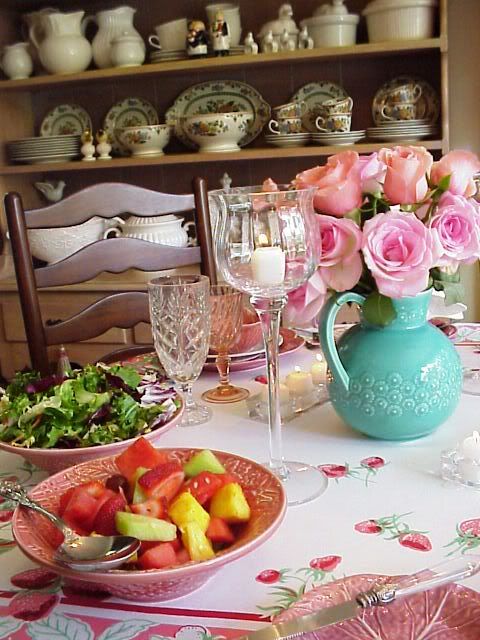 This photo is my right side bar link to the post...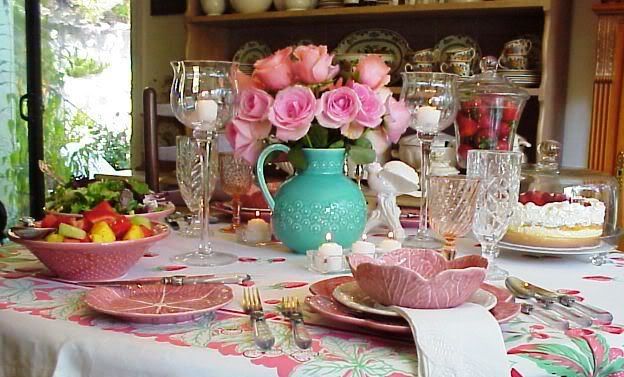 As promised in my last post, here is the link to my ebay listings, pop over and tell me what you think of my header that I created for my listing.

Now I'm off to see what the other fabulous participants have posted for
Beverly's Pink Saturday
! Everyone is always welcome! Do join us, won't you!?

Hugs & kisses!