Long time no blog! I miss you all very much! I hope this post finds everyone doing well and filled with love, good health and much happiness!
I'm joining Show and Tell Friday, hosted by the fabulous and creative Cindy of My Romantic Home. You should pop over to her post and see the other lovely and creative participants!
I know, I know, I'm a bit early for Show and Tell Friday, but I'm working around a tight schedule here! haha!
Ok, so here is some of what I've been up to! I've been creating (html coding) templates for ebay and they are finally finished. Other than a new header, my ebay template has the same background as my blog page. The header came out fabulous!
I will be positing some listings on ebay this coming friday. Here is a sneak preview of what I will be listing.
Some pretty cottage mosaic creations....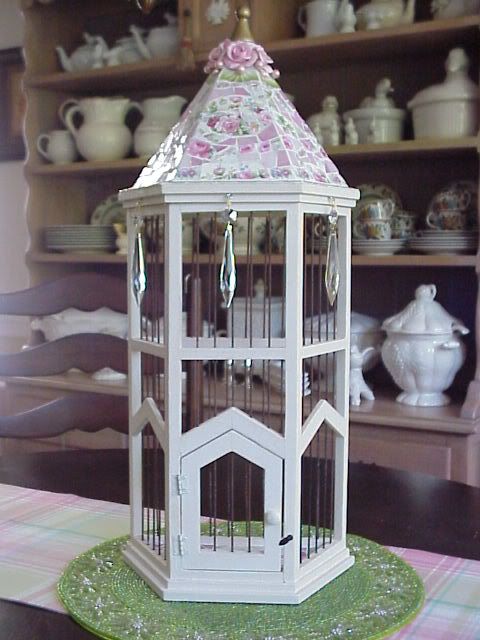 ...and couple of autumn wreaths....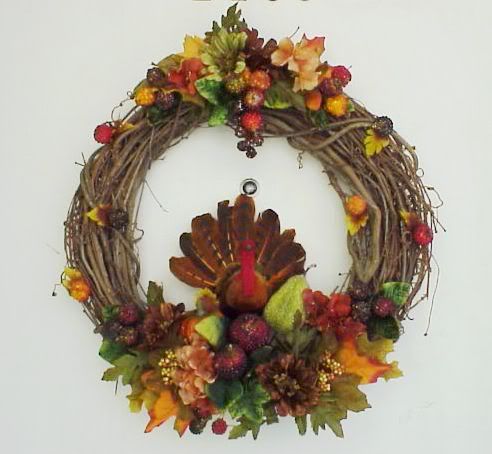 I am still trying to tweak my webpage so I can get it up and running (and save myself some ebay fees).
I've started to mosaic the other side table, got the border and focal on the top and the focal placed on the shelf...here's a peek....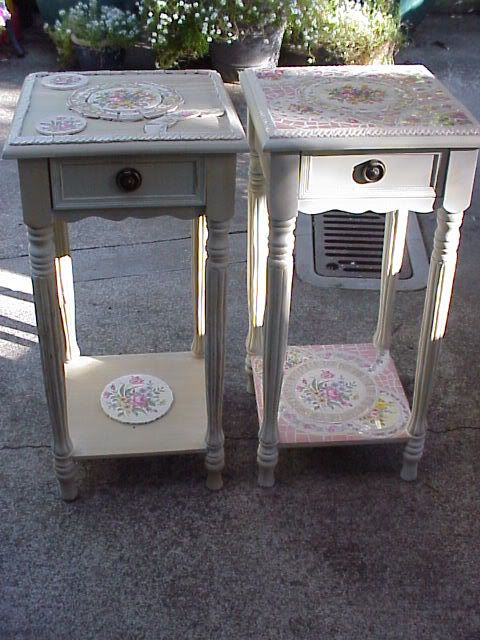 I thought by now I'd be able to show you a photo of my "widget" prototype. I had a meeting a couple of weeks ago with a fellow who showed me that we need to redesign the "widget" to make it more cost effective to manufacture. *sigh* So back to the drawing board we go a tweaking. When it is finalized and the patent has been filed, I'll be able to give you a sneak preview!
So that's it for now. I have been (quietly) going around and visiting everyone from time to time (making sure ya'll behave yourselves! *wink*). I hope you haven't given up on me! I will be back as often as time permits!
Don't forget to pop over to Cindy at
My Romantic Home
for list of other participants! Thanks for stopping by!
Hugs to all!