Hellooooooo bloggers and bloggerettes! Lovely to see you! So sweet of you to stop by for a visit! I hope that all is well (and warmer) in your world! It's been raining so much here in the SF peninsula, might need to build a boat! ha!
There is always a lot of talk about inspiration here in the blogosphere. We also have lots of before and after post.
For this post, I thought it would be fun to show you the inspiration behind the broken china mosaics I created.
I was looking for some inspiration for my mama's 75th birthday present (she will turn 85 this year). Since we are Russians, I thought it would be fun to create a design in the spirit of Russia.
Here, the inspirations...

The Winter Palace in St. Petersburg, Russia

and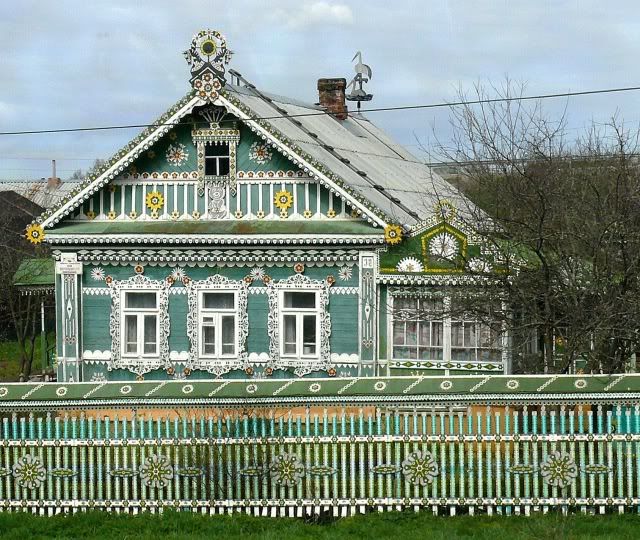 Russian dachas

the birdhouses resulting from the inspirations....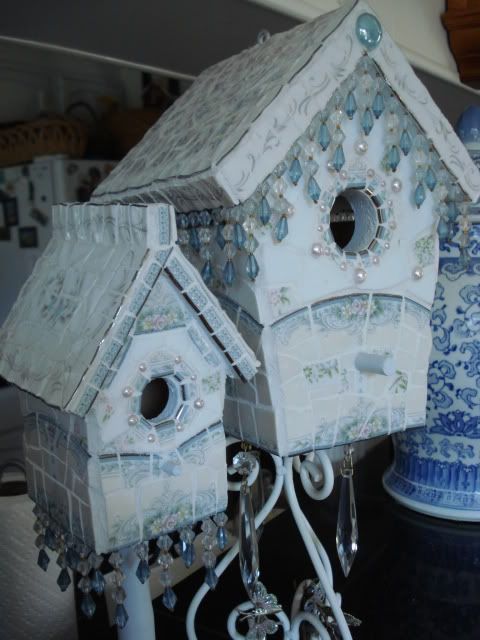 Mama's Winter Palace Birdhouse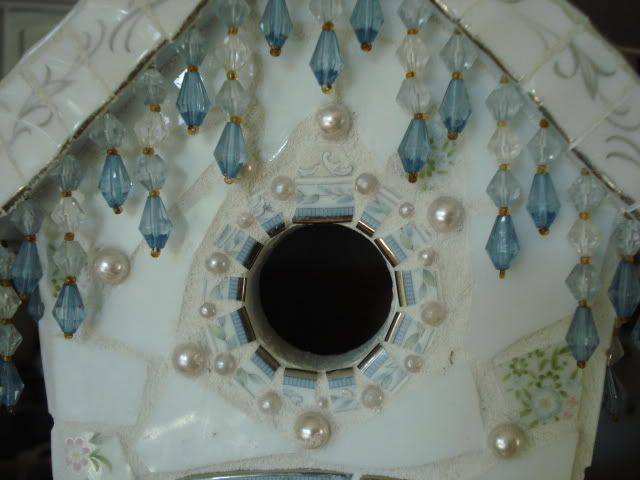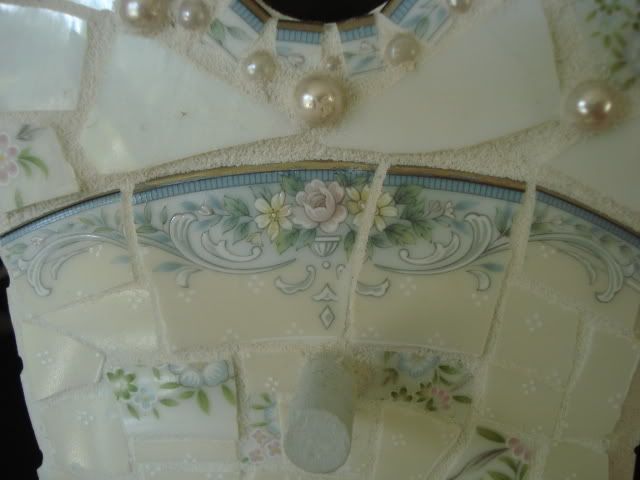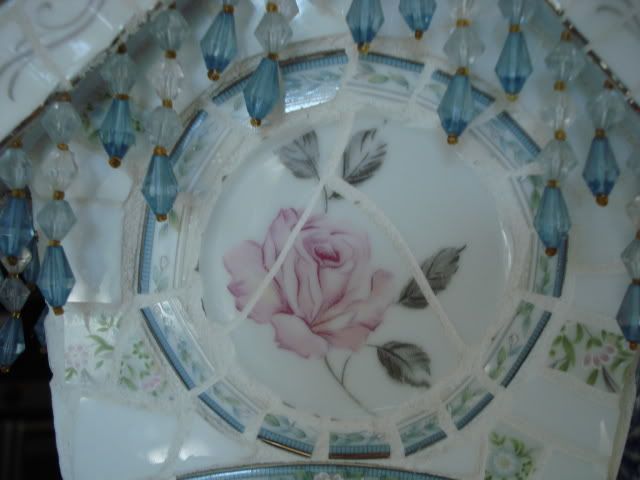 and Mama's Dacha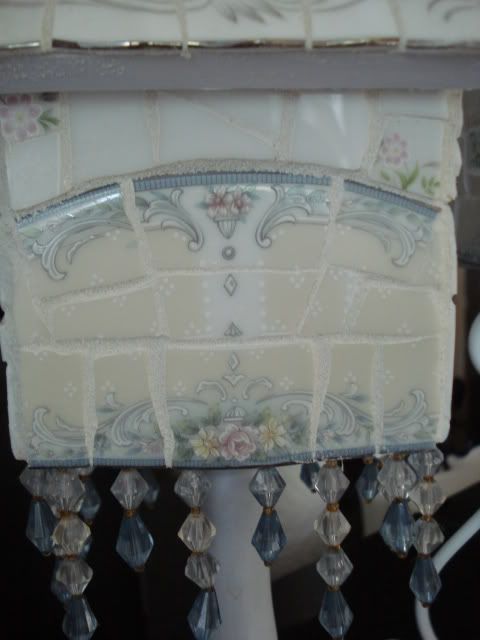 They sit on the pass-through from the dining room to the kitchen.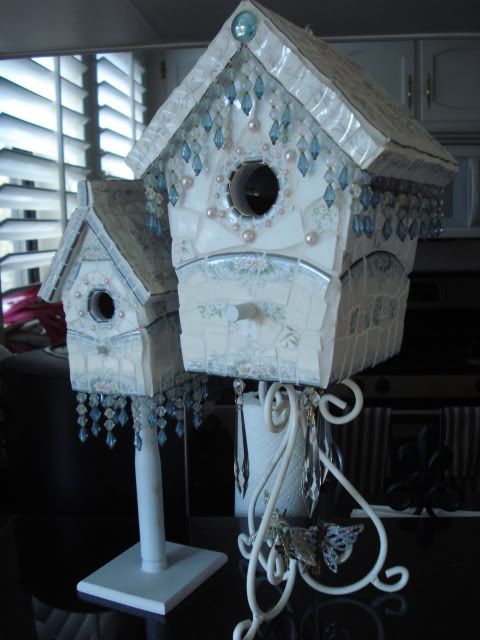 The perfect spot because we can enjoy the front and the back of the design.
It's hard for me to be impartial, I know the flaws and what I'd like to do differently. Even still, they are very pretty to look at. Just like their respective inspirations.
I have posted some tutorials at my How To blog for creating vintage china mosaics
here
.
Thanks so much for stopping by and for taking the time leave me your sweet thoughts!
Have a lovely, safe, warm (and dry) weekend!
Cheers!
I'm linking this post up with the following fabulous hosts: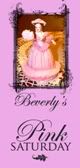 Being Creative
@ Gorgeous and Fun Things
109th Metamorphosis Monday
@ Between Naps on The Porch