Lovely of you to stop by! Hope all is well in your world!
We celebrated orthodox Christmas this past friday marking the end of the holiday season!
I always find packing away Christmas takes much longer than brining it all out. I dread it, don't you?!
I tucked away my Christmas header and did a little tweaking here in my blog.
Since valentine is just around the corner, I thought I'd share some of my heart wreathss I recently finished.
I just love hearts, don't you?
I made this pretty in pink heart wreath with vintage pink buttons and added some faux pink gems for some sparkle...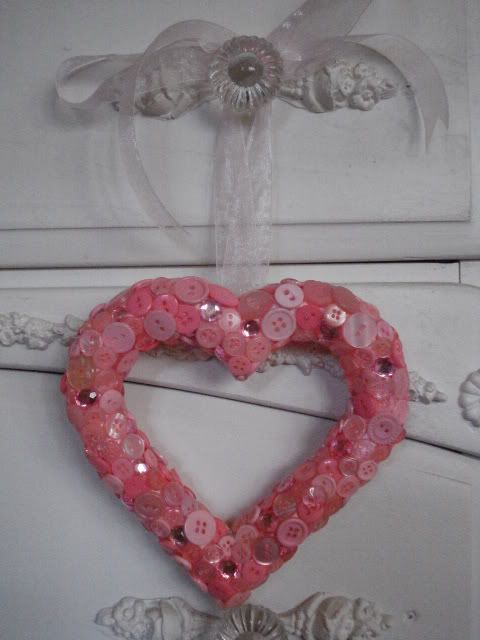 as well as this one in the perfect valentine red....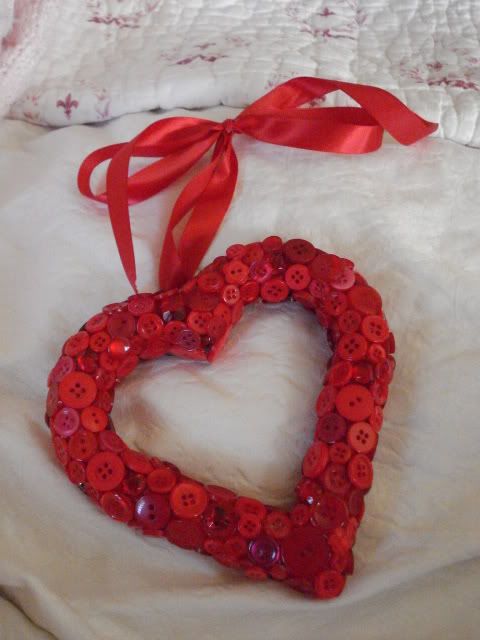 I'm finishing up this multi-colored rhinestone one (custom order)...


as you can see I need to add the bow on the top, what you don't see is the back needs just a few more to finish it up.
I completely covered these all around and must add that they are a pain to do. They take
forever
to make! Could it be I'm too
anal
pedantic? I just want it as tight fitting and perfect as possible. Maybe I should seek a cure....
help
! ha!
My glittered edged book heart wreaths are my newest passion. They are so darn pretty! I am a sucker for a bit of sparkle. It gives them life!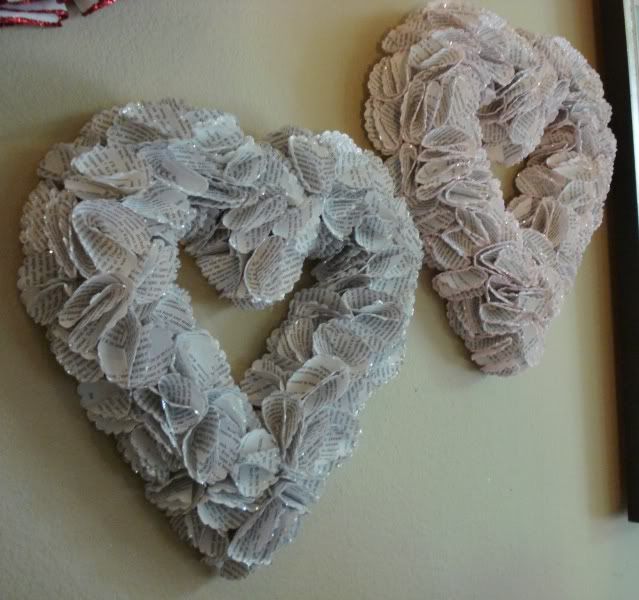 this pink edged heart sparkels away in my bedroom....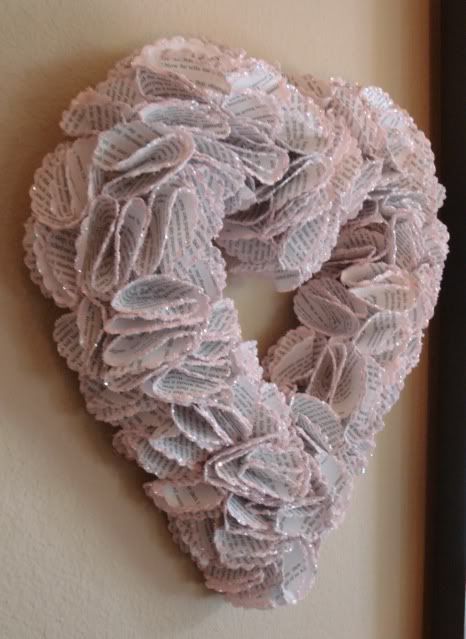 I need to glitter up some florettes edges with red glitter. I think it would be
poifect
for Valentine's Day. I promise to post pics when it's finished.
I added a new slide show of my hearts. You can find it near the top of my side bar
thataway

ha!
Thanks so much for stopping by! It is always a thrill to hear from you!
Linking up with....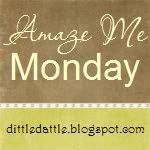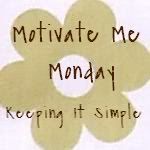 Cheers!